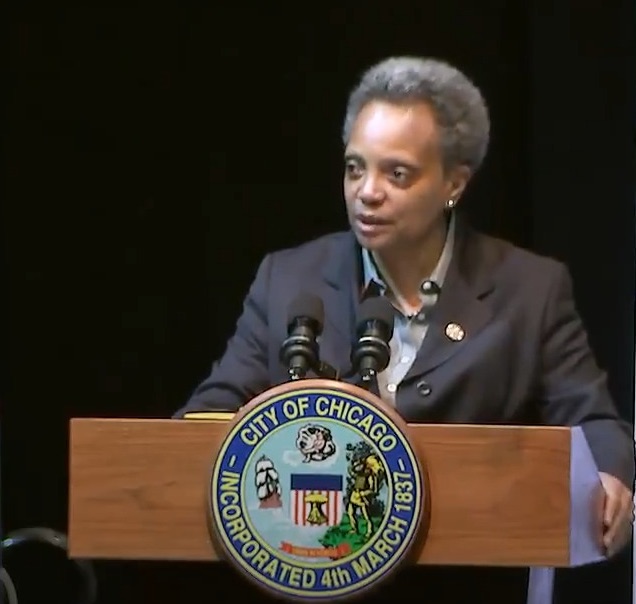 Joe Biden, former US Vice President picked up two key endorsements Friday in Chicago ahead of the Illinois presidential primary on 17 March.
The latest backers are Chicago Mayor Lori Lightfoot and U.S. Sen. Dick Durbin.
Standing together alongside the presidential candidate's wife, Jill Biden, and five Illinois congressmen, Lightfoot and Durbin announced their endorsement of Joe Biden at the Union League Club downtown on Friday, the Chicago Tribune reported.
The two Democratic officials mark the latest in a string of endorsements Biden has garnered since his landslide victory in South Carolina last weekend. Since then, the Democratic field has narrowed to two front-runners: Biden and Vermont Sen. Bernie Sanders.
Former presidential hopefuls Mike Bloomberg, Pete Buttigieg and Minnesota Sen. Amy Klobuchar ended their campaigns and backed Biden. Massachusetts Sen. Elizabeth Warren and businessman Tom Steyer also ended their candidacies, but did not endorse anyone in the Democratic field.
Illinois' Democratic establishment has been lining up squarely behind Biden ahead of a primary that is a little more than a week away.
On Friday, Durbin and Lightfoot joined fellow Democrats U.S. Sen. Tammy Duckworth and Illinois Secretary of State Jesse White in throwing their support to Biden in recent days, along with U.S. Reps. Danny Davis, Bill Foster, Robin Kelly and Mike Quigley.
U.S. Rep. Jesus "Chuy" Garcia has endorsed Sanders, who is holding a rally in Grant Park on Saturday. Gov. J.B. Pritzker and Cook County Board President Toni Preckwinkle, meanwhile, have yet to endorse a presidential candidate.
Load more