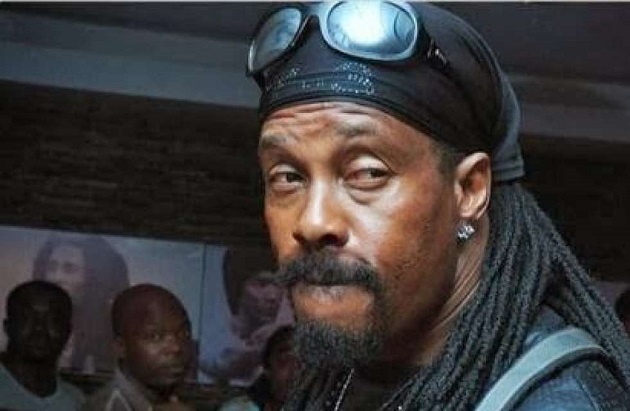 By Funmilola Olukomaiya
Dubbed as Nollywood's 'baddest boy', Hanks Anuku is famous for his roles as the chief gangster of Nollywood.
He is famous for effortlessly playing the role of the bully, criminal, wicked American returnee, who is the ferocious hitman in movies. Where the bad guy role becomes imminent, Hanks is your go-to choice because he skillfully played the most terrible villain roles.
Born in Ibadan on the 27th of August 1960, he completed his primary school education in Ibadan after which he proceeded to Loyola College, Ibadan for his secondary school education. He graduated from Auchi Polytechnic in 1981 with a degree in Mass Communication.
In his early years, especially while still in primary and secondary schools, Hanks was a member of his school drama groups and was actively involved in his school dramas and stage plays.
Upon graduation, Hanks moved to the U.S.A in search of a better life where he first tried himself as an actor, having played in several Hollywood films.
After several years in the U.S, Hanks returned to Nigeria in the early 2000s and soon found himself a place in Nollywood with the help of Nollywood's screen diva, Regina Askia. He soon became a bigwig after he starred in his first movie 'The Skeleton', a role that shot him to fame.
He got his big break in 2003 when he was featured in 'The Senator', a movie that earned him an award for the Best Actor in a Leading Role at the Africa Movie Academy Awards.
Hanks has featured in over a 100 Nollywood movies some of which are: 'The Skeleton', 'The Senator', 'King of the Jungle', 'Ogidan', 'Blood Diamonds', 'Broad Daylight', 'Bitter Honey', 'The Captor', 'Men on Hard Way', 'Fools on the Run', 'Desperate Ambition', 'My Love', 'Wanted Alive', 'Rambo' and several others.
To his credit, he won some awards which include Best Actor in a Leading Role at the Africa Movie Academy Awards, Best Actor of the Year at the Africa Magic Viewers Choice Awards and Most Promising Actor in Nigeria at the City People Entertainment Awards.
News broke out sometime in 2015 that Hanks was HIV positive and he had gotten the infection as a result of his contact with a large number of women. The actor took to social media to debunk the viral fake news which brought a lot of suffering and trouble to him as a person and his family too.
In 2017, Hanks naturalized and became a Ghanaian citizen and reports have it that he adopted a new name, Nana Kwame Fifi Kakra. He is happily married and blessed with two children.
Now we know Hanks Anuku has quit acting for some time now and is currently living a private life in Ghana with his family.
Since disappearing from our screens, Hanks in 2019, registered his film academy with the name "Henk Anuku Film Academy". How well his academy is running is not known to many.

Load more