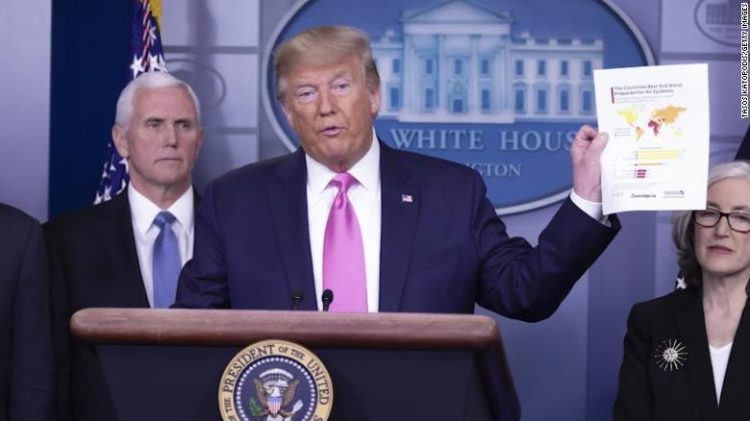 The United Kingdom and Ireland are no more exempted from the 30-day European travel ban imposed by US President Donald Trump to stop the spread of coronavirus.
The original ban went into effect midnight Friday.
Now, the extended ban on travel from the U.K. for people who are not U.S. citizens or green card holders will go into effect Monday at midnight.
"All of our health experts presented information … made a unanimous recommendation to the president that we suspend all travel from the U.K. and Ireland," Vice President Mike Pence said Saturday in a White House press briefing.
"We're looking at it very seriously because they've had a little bit of activity, unfortunately, so we're going to be looking at that," Trump said in remarks Saturday. "Actually, we already have looked at it."
The UK and Ireland are also affected by the virus. While Ireland has 90 cases, the UK has 1,140 cases as at Saturday morning, with 21 deaths and 342 new cases on Friday.
Load more