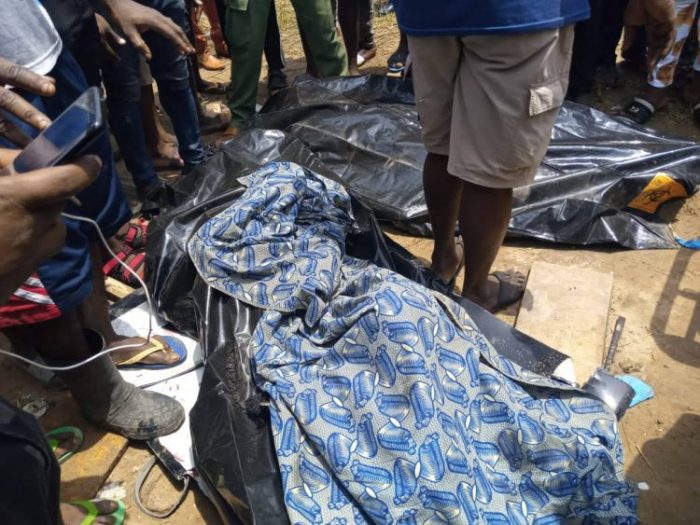 By Kazeem Ugbodaga
The National Emergency Management Agency, NEMA, has disclosed that 15 people were burnt to death in Sunday's pipeline explosion that rocked Abule Ado area of Lagos, Southwest Nigeria.
NEMA's Southwest spokesman, Ibrahim Farinloye told PM News that 15 people died in the explosion and many others injured.
He added that over 50 houses were destroyed by the explosion, saying emergency agencies were on ground rescue people stranded.
A massive explosion was heard on Sunday morning, accompanied with thick smokes and balls of fire. The explosion shook several houses miles away from the scene.
The explosion reverberated and shook houses several miles away. Lagos State Emergency Management Agency, LASEMA's spokesman, Nosa Okunbor said the explosion might be from the pipeline.
"We were debating in my house where the sound came from and then, my sister called some friends in Satellite who confirmed it happened in their area and Abule Ado," said Precious, who lived closed to the area.
An army personnel who craved anonymity said the explosion occurred behind Oando Gas Station at Abule Ado.
Emergency management officials were seen evacuating the remains of several dead victims.
The headquarters of the Lagos Province 3 of the Redeemed Christian Church of God (RCCG) located on 24 Road, Festac Town, Lagos was burnt along with over 70 buildings.
A parish of the First Baptist Church near the RCCG parish also lost a part of its roof to the explosion.
The roof of a parish of the Living Faith Church (Winners Chapel) located at 7th Avenue, Festac Town, was also blown off by the explosion which equally shattered the roof of the Ark Parish of the RCCG at 1st Avenue, many kilometers away from the explosion scene.
The Bethel Secondary School, a boarding school owned by the Catholic Church in Abule Ado, was brought down by the explosion, with many of its students injured and some feared dead.
Many other buildings very far from the explosion scene in Abule Ado, Festac Extension in Amuwo Odofin LGA, were also brought down while many others shook during the explosion that threw thousands of residents in panic and confusion.
The Odic Plaza, a motor parts mall and warehouse, Bush Bar Hotel, Green Horse Plaza which houses tyres, Arch Angel Catholic Church, Chino Plaza with many goods in it, and a mechanic village, all located inside the Trade Fair Complex, Ojo, were all hit by the explosion.
Load more