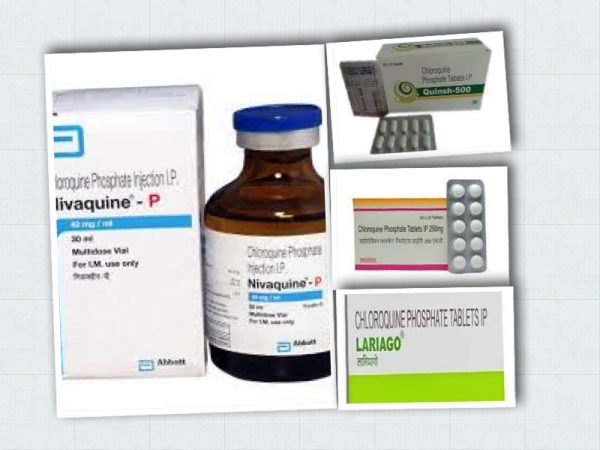 Gboyega Akosile, chief press secretary to Lagos state governor, has revealed that some hospitals in Lagos state have been receiving patients suffering from chloroquine poisoning.
Akosile made the statement while quoting Oreoluwa Finnih, senior special assistant to the governor on health.
He warned people against the consumption of chloroquine as a measure to fight coronavirus.
The demand for chloroquine, oral artemisinin-based monotherapy (oAMTs) for malaria treatment, soared a few hours after President Donald Trump announced that the drug had been approved by his country's Food and Drug Administration (FDA) to treat the virus.
But Stephen Hahn, commissioner of the US Food and Drug Administration, contradicted the American president, saying the agency was still working to examine all possibilities.
However, according to widespread reports, residents trooped to pharmaceutical stores across Lagos and Abuja on Thursday evening to purchase the drug – with many sticking to Trump's false claim and ignoring FDA's correction.
In a tweet on Friday, Akosile warned people against harming themselves through the indiscriminate use of the drug.
"Hospitals now receiving patients suffering from Chloroquine Poisoning, says Gov @jidesanwoolu's SSA on Health, Dr @Oreoluwa_Finnih. She urged people against massive consumption of Chloroquine as a measure to fight #Coronavirus," he tweeted.
However, in a post on its official Twitter page on Friday, March 20, 2020, the NCDC also warned Nigerians to not engage in self-medication and to wait for directives from health workers and authorities.
"@WHO has NOT approved the use of chloroquine for #COVID19 management. Scientists are working hard to confirm the safety of several drugs for this disease.
"Please DO NOT engage in self-medication. This will cause harm and can lead to death," the agency pleaded.
Load more