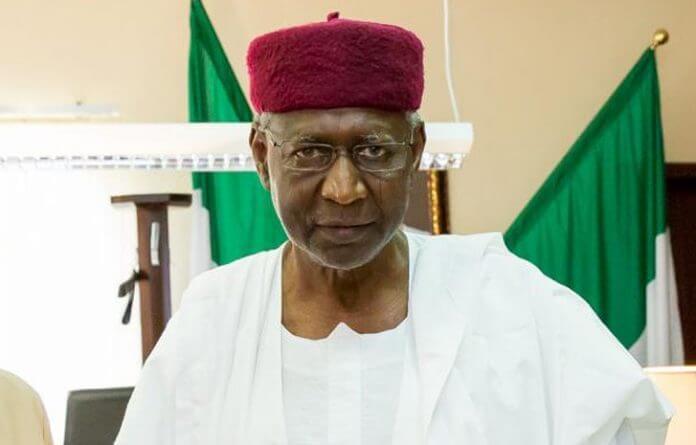 Abba Kyari, the Chief of Staff to President Muhammadu Buhari, has tested positive for the deadly Coronavirus disease.
Kyari tested positive for the virus on Monday. Aso Rock sources have confirmed the report.
"He came to office on Monday, but left when his condition worsened", said a source in the presidency.
The suspension of the weekly federal executive council meeting on Monday by the Federal Government lent credence to the story.
The suspension will be "until further notice", Secretary to the Government of the Federation Boss Mustapha.
The council of state meeting earlier scheduled for Thursday has also been postponed.
However, ThisDay quoted presidential sources, as saying that Kyari had tested positive for the virus, which necessitated a test being carried out on President Muhammadu Buhari, which came out negative.
The newspaper said Kyari had travelled to Germany on Saturday, March 7th to meet with officials of Siemens in Munich on the Nigerian electricity expansion programme.
He returned exactly one week later on Saturday, March 14th, but did not show any symptoms.
He was said to have been at a meeting on containing the COVID-19 pandemic in Nigeria all through Sunday, where he reportedly started to cough.
Subsequently, he voluntarily submitted himself for testing and was informed of his status yesterday.
Kyari has gone into absolute isolation following the test result.
Sahara Reporters  first  reported that Kyari had fallen seriously ill and in fact suspected of being infected with Coronavirus.
It quoted a top government source as saying that Kyari has been seriously "down" since returning from a trip abroad.
It reported that Kyari visited Germany and Egypt and only returned this week, giving credence to the fact that he may have indeed been infected with the virus.
Egypt has 327 confirmed cases of Coronavirus and 14 deaths while Germany has 29,056 infections and 123 deaths.
Load more