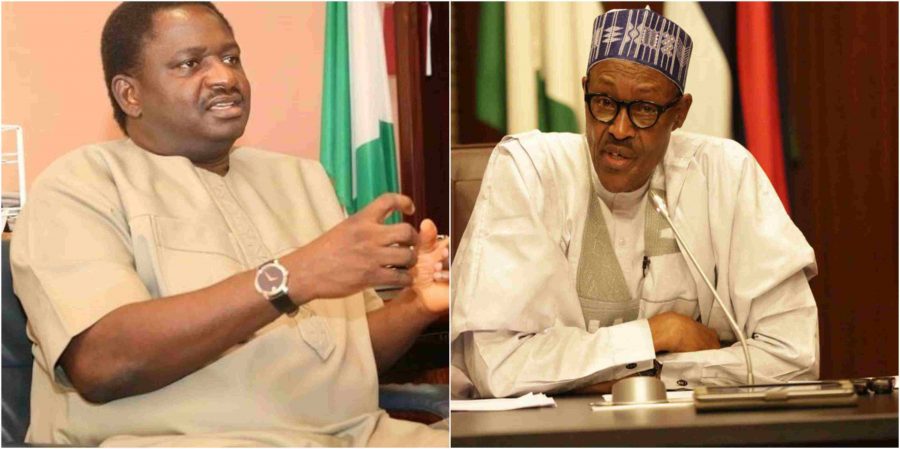 Nigerians on Thursday trooped to social media to attack Femi Adesina, special adviser on media and publicity to President Muhammadu Buhari.
The attack was stirred by Adesina's explanation of why President Buhari is not physically addressing Nigerians on the issue of coronavirus (COVID-19) on a daily basis.
Asked why the President did not brief Nigerians as it was done in other countries, Adesina told Channels TV, "It's a matter of style".
"The style that A adopts may not be the one that B adopts, and there is no style that you can call 'this style' for everybody. So, everybody is at liberty to adopt a style that suits him," Adesina added.
Below are some of the reactions of Nigerians on Twitter:
Every single thing Femi Adesina has said this year lacks,

1. Emotional intelligence
2. Empathy and genuineness

Femi is really showing us clearly that Buhari and his cabinet are pure theory X leaders.

Femi and his pay master can do better.🙄

— Oloye Ayo Gbadebo (@holudaray) March 26, 2020
State Governments are standing up and showing leadership.

From Lagos to Rivers to Kaduna to Ekiti to Oyo to Osun to Niger…but the President of the country has disappeared.

Femi Adesina says it's his style. Every single global leader is out there leading from the front. SMH.

— Dr. Dípò Awójídé (@OgbeniDipo) March 26, 2020
https://twitter.com/FestusGreen/status/1243275189607174154
It takes a different level of Stupidity and emptiness to be Femi Adesina

— Ifiok Davids (MNIM)🖌️ (@Whyiize1) March 26, 2020
According to Femi Adesina, Mr President, Buhari is doing "change your style, another style, be like that" with us.

Mad tings!😂😂🤣

— Millionaire McCoy ⚡️ (@mccoyinnocent) March 26, 2020
Femi Adesina has the hardest job in the world right now.
Imagine having to defend this government everyday.
Even you yourself, deep down in your mind, you know you are lying.
Such a very difficult job.

— Dr 'Niyi (@niyidaniel18) March 26, 2020
However, as of the time of writing this report, over 12,000 tweets were demanding the whereabouts of the President of Nigeria.

Load more