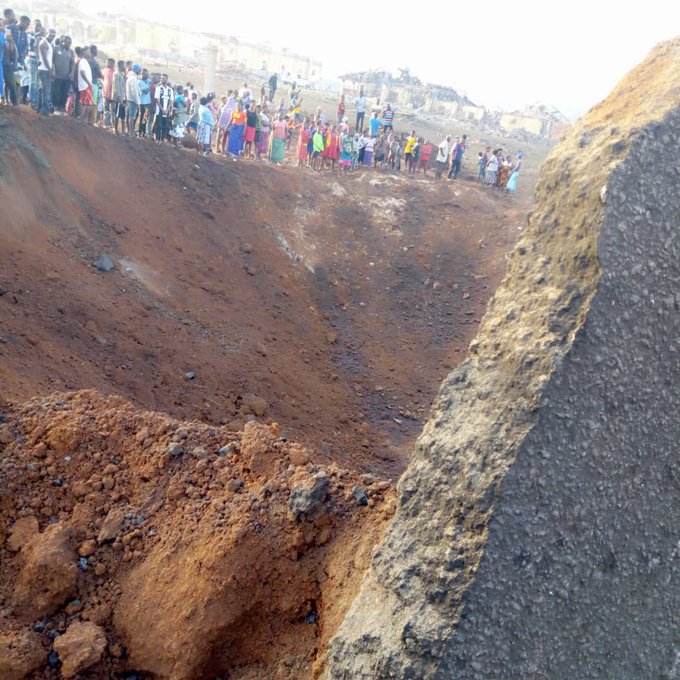 Governor Rotimi Akeredolu tweeted this morning he was on his way to the scene of a strange massive blast that rocked Akure, Ondo State capital overnight.
The blast, which occurred on Akure-Owo Road, was suspected to be from a meteorite. But Governor Akeredolu said it came from a vehicle carrying explosives to a nearby state.
The explosion left a crater as meteorites do. Akeredolu explained that the crater was caused by the exploded vehicle, which sank.
Many residents rushed to the scene early today, but the area has now been cordoned off by security men on the instruction of the governor.
Governor Akeredolu tweeted:
"I've been briefed by security agencies in the state concerning the loud blast that was heard in Akure. I will be at the scene to assess on the advice of heads of our security agencies.
"I ask that all citizens remain calm as we ascertain details of the incidence".
Nigerian Tribune said the explosion caused some injuries and blew off the roof of a church nearby.
The newspaper said the explosion happened at Eleyowo village, less than a kilometre to Akure Airport. It said the impact destroyed a church and a school in the area.
*This story has been re-edited to reflect the finding of Governor Rotimi Akeredolu