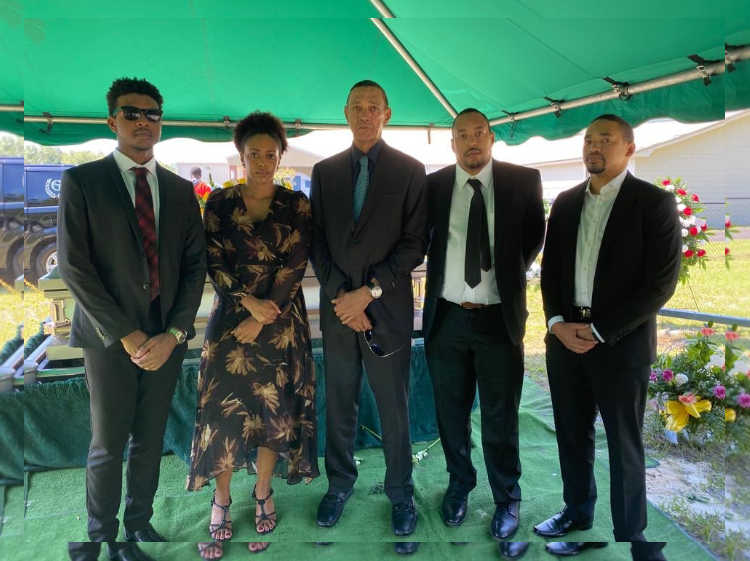 Senator Ben Murray-Bruce and his children buried his wife of 41 years, Evelyn, on Saturday, March 28th.
He shared photos from the funeral on Twitter and wrote;
"'We are made from earth, and we return to earth. Today, we buried my beautiful wife, and mum to our beautiful children and grandchildren, Evelyn Murray-Bruce," he tweeted.
Please continue to keep our family in your prayers.

— Ben Murray-Bruce (@benmurraybruce) March 28, 2020
Sen. Murray-Bruce announced on Friday, March 20th, 2020 that he lost his wife of 41 years to cancer. The three-part post has generated over 11,500 responses, all condoling with the family over the loss of the matriarch.

Load more