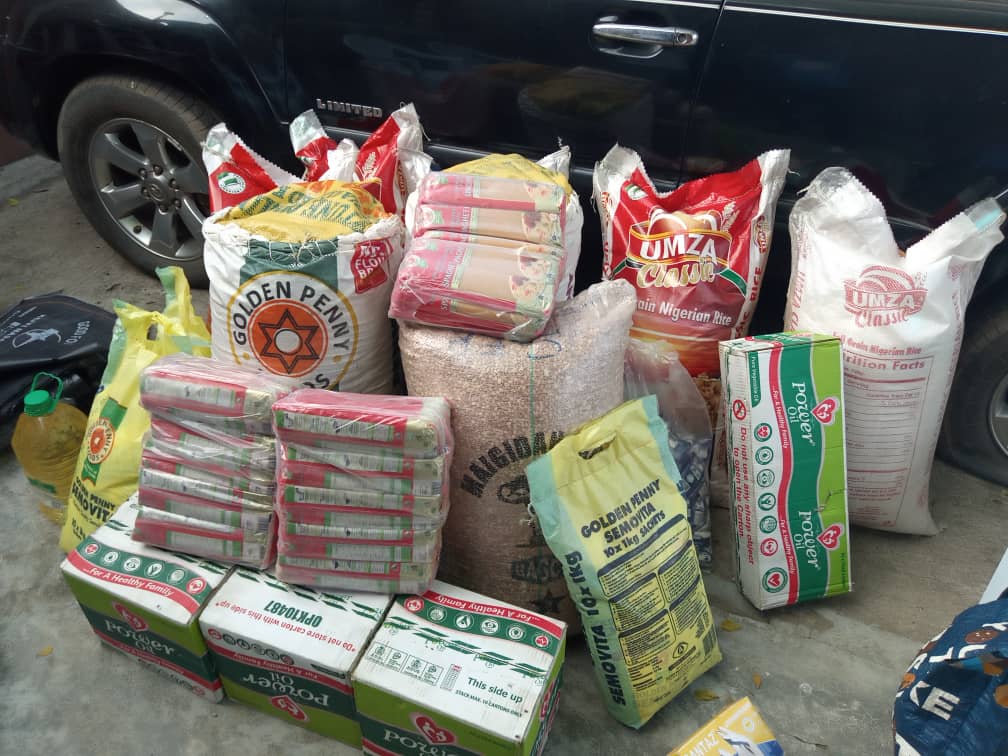 As part of efforts to encourage residents to stay at home in line with the directive of the Lagos State Government, members of New Dawn Community Development Association have today March 29, 2020, tasked themselves to provide food support for over 66 households in Ikorodu area of Lagos State.
The Chairman of the CDA, Alhaji Hakeem Salman called on residents in the CDA to pull resources together to buy foodstuff to redistribute to other residents who might be lacking.
"This initiative is aimed at encouraging residents of Lagos State and indeed members of this community to stay at home", he stated further that it is only when people stay in their homes, that the government would be able to address the ranging coronavirus in time."
Speaking on the reason behind the food support, Vice Chairman of New Dawn CDA, Alhaji Hakeem Rabiu, said the CDA felt concerned about residents not being able to stock up food before the restriction on movement.
"It is a two way thing for us in New Dawn CDA, we want to encourage people to stay at home and also cater for their immediate feeding needs in the light of the restriction on movement. Contained in each of the packages handed over to the beneficiaries are; rice, beans, spaghetti, semivita, vegetable oil, sugar, garri and water, something to feed in the immediate," he said.
Showing gratitude to the CDA for the initiative, a beneficiary of the food support, Mr Deji Joseph said he is not expecting such from the CDA and he is very grateful.
"This is the first time I am seeing residents this concerned about themselves, it is indeed a heartwarming initiative. I thank the CDA."
On her part, Mrs Mojisola Allison who also benefited from the food support prayed for the brains behind the food support while praying that no resident of the CDA will fall victim to the coronavirus.
So far, 97 cases have been confirmed in Nigeria spreading across 11 states and the Federal Capital Territory. The states with confirmed cases are Lagos- 59; FCT- 16; Ogun- 3; Enugu- 2; Ekiti- 1 and Oyo- 7.
Others are Edo- 2; Bauchi- 2; Osun-2; Rivers-1; Benue- 1 and Kaduna- 1.

Load more