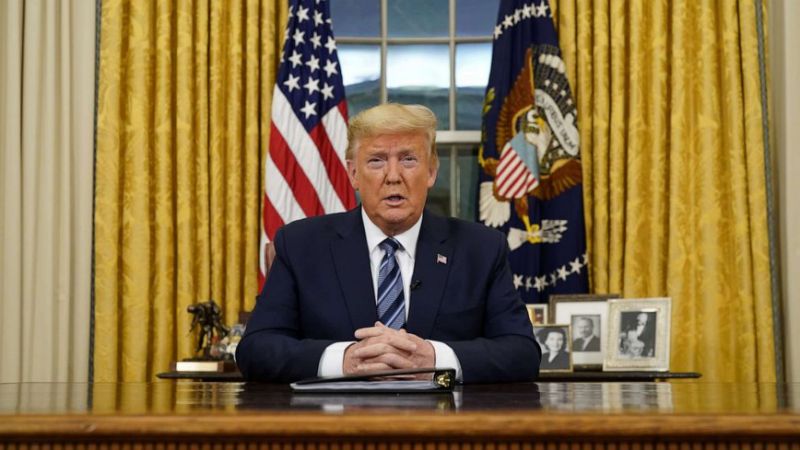 President Donald Trump said on Saturday that a quarantine of the New York area to curb the spread of the coronavirus would no longer be necessary.
He said he had asked federal health officials to issue a "strong travel advisory" instead.
The advisory would be administered by the governors of New York, New Jersey and Connecticut in consultation with the federal government, Trump said on Twitter.
"A quarantine will not be necessary. Full details will be released by CDC (Centers for Disease Control and Prevention) tonight," Trump wrote on Twitter.
Trump initially said he might prohibit travel in and out of the New York state to limit the spread of the coronavirus from its U.S. epicentre.
But New York Governor Andrew Cuomo dubbed the idea "anti-American" and said he would not cooperate. Cuomo also said a travel ban would cause chaos.
"If you started walling off areas all across the country it would be totally bizarre, counter-productive, anti-American," he said on CNN.
"It makes absolutely no sense and I don't think any serious governmental personality or professional would support it."
Since the virus first appeared in the United States in late January, Trump has vacillated between playing down the risks of infection and urging Americans to take steps to slow its spread.
The United States now has more than 120,000 confirmed cases, the highest figure in the world.
Trump has also been reluctant to invoke emergency powers to order U.S. companies to produce much-needed medical supplies, despite the pleas of governors and hospital workers.
On Saturday, he appeared to soften his previous comments calling for the U.S. economy to be reopened by mid-April. "We'll see what happens," he said.

Load more