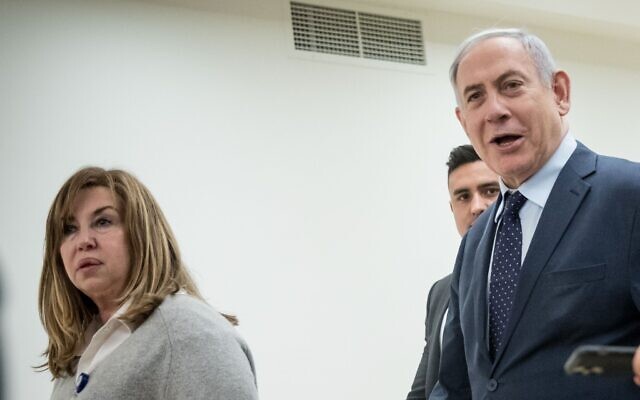 Rivka Paluch, an aide to Israeli Prime Minister Benjamin Netanyahu has tested positive for coronavirus, officials said on Monday.
However, it was not immediately clear if the 70-year-old leader had been exposed or his work affected.
Paluch is Netanyahu's adviser on ultra-Orthodox affairs.
She tested positive hours after her husband was hospitalised with the virus.
"We will take action in accordance with Health Ministry directives," an official in Netanyahu's office said.
Israeli media said Paluch was present at a parliament session last week attended by Netanyahu as well as opposition lawmakers with whom he is trying to build an emergency coalition government to help address the coronavirus crisis.
The Prime Minister's Office also confirmed that Paluch met with Netanyahu on Thursday but said that "the appropriate distance was kept."
"The rules for keeping distance from the prime minister and those near him were maintained in accordance with the instructions of the Health Ministry, even before the family member was found positive," sources close to Paluch told Channel 12.
As of Sunday, there were seven Knesset members, including two ministers, in self-isolation due to exposure to someone with the virus.
That number may rise significantly once it is determined whom Paluch met with.
Israel has reported 4,247 coronavirus cases and 15 fatalities.
With the Health Ministry warning that the dead could eventually number in the thousands, Netanyahu was due on Monday to convene officials to discuss a proposed lockdown of some parts of the country.
Netanyahu was tested for coronavirus as a precaution on March 15, his office said.
The result was negative.

Load more