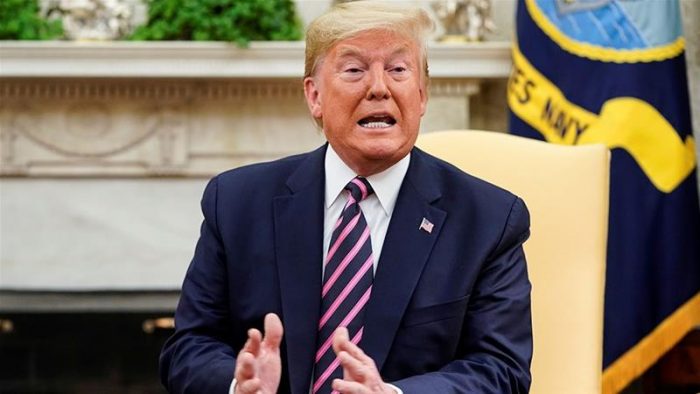 United State's President, Donald Trump has warned of a "painful" and "tough" two-week ahead as he extended nationwide distancing measures that even if followed closely, could still mean between 100,000 and 240,000 Americans could die from coronavirus.
It was a stark message from a President who spent weeks downplaying the severity of the virus and questioned its potential impact in the United States.
Trump did not minimize what has become the gravest public health crisis in decades during his remarks on Tuesday. Instead, he advised Americans that darker days may be still to come, CNN reports.
"I want every American to be prepared for the hard days that lie ahead. We're going to go through a very tough two weeks," Trump said.
The president spoke at a White House news conference meant to formally reissue nationwide coronavirus guidelines after Trump — faced with dire models showing hundreds of thousands of potential American deaths, polls indicating support for social distancing and calamitous scenes at New York hospitals — determined another 30 days were necessary to avert disaster.
But in a dire prediction, Dr. Deborah Birx said that even if the federal guidelines were followed precisely up to 240,000 deaths could still occur.
Officials were quick to say they didn't accept that figure as predetermined. But the model laid bare the potential devastation the outbreak could inflict.
"We gotta brace ourselves," Dr. Anthony Fauci, another top medical expert on Trump's team, told reporters. "We are continuing to see things go up. We cannot be discouraged by that because the mitigation is actually working and will work."
There are more than 787,000 novel coronavirus cases around the world.
The US has the most confirmed cases globally at more than 160,700. More than 3,000 people have died in the US.
The US will reach "peak resource use" on April 15, according to one statistical model.

Load more