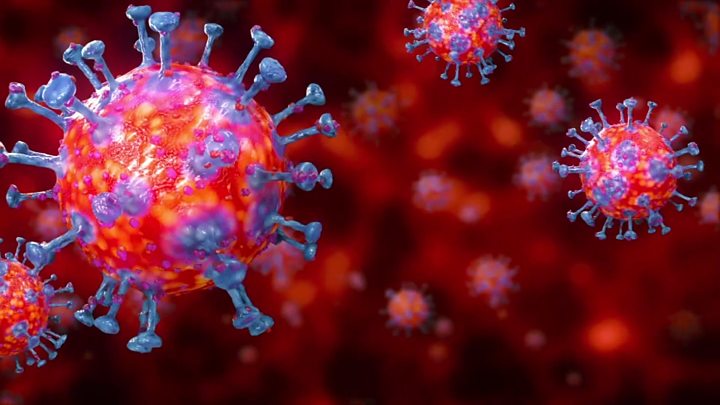 By Tayo Ogunbiyi
As things currently stand, all over the globe, the fear of Coronavirus a.k.a. COVID -19, is now the beginning of wisdom. Indeed, who will not fear a pandemic that has inflicted so much pain on the world like no terrorist organisation has ever done within such a spate of time?
As at the time of putting down this piece, the number of people that have died as a result of the pandemic, on a global scale, now surpasses 51,000, with more than 1,000,000 infected in 158 countries. Since its outbreak in the Wuhan Province of China only four months ago, the mysterious virus has found a foothold on every continent except for Antarctica.
Its socio-economic impact on nations of the world is simply astonishing. Many businesses have been shut down, with experts projecting disastrous economic outlook for many nations in the coming months. Thousands of flight has been cancelled while countless money spinning entertainment and sporting events have been postponed indefinitely, and in some cases cancelled out rightly.
As at Thursday, April 2nd, Nigeria has recorded 184 confirmed cases of the pandemic and two fatalities. Though the fatality figure is comparatively fewer, but governments across the country are not taking chances. A few States in the country are currently under lockdown, while many others have devised various drastic measures to ward off this ethereal pandemic, infamously described by the garrulous American President, Donald Trump, as a 'Chinese disease'.
But then, as it is often said, behind every dark cloud lies a silver lining. Though the rage of the enemy coded COVID -19 is truly frightening, the truth, however, is that there is a glimpse of hope in the horizon. As former governor of Lagos State, Asiwaju Bola Tinubu, rightly affirmed in his 68th birthday homily, 'the pandemic does not have the power to sink us, so, we shall not go down but rise'.
Steadily, the Lagos experience has cheerfully established that the pandemic is not a death sentence, after all. A recent statement by the Lagos State COVID-19 Incident Commander and governor of the State, Mr. Babajide Olusola Sanwo-Olu, confirms that 11 more Coronavirus infected patients from the State's prime Isolation facility at the Infectious Disease Centre, Yaba Mainland Hospital, have been released.
"They have fully recovered and tested negative to COVID-19 and have been allowed to return home to their families", the governor revealed. According to the governor, the tests results of the patients came out negative twice and as such they no longer pose any threat to the public.
With the soothing news of the survivors, two females and nine males, a total number of 18 patients have been discharged in Lagos since the index case was reported in February 25th. Recall that, aside the Italian index case, who was the first in the country to triumph over the pandemic, six other coronavirus patients were earlier discharged from the Yaba facility.
The survivors were quarantined and treated at the isolation centre for two weeks after testing positive for the deadly virus. Reliable reports have it that the survivors looked stable and unruffled, saying they felt very happy they had been given a clean bill of health.
They expressed joy and satisfaction with the State Government and Governor Babajide Sanwo-Olu over the treatments they received at the isolation centre and his proactive approach towards the containment of the virus.
Though, it is not yet time to thump up, as the battle isn't won yet, commendation must, nevertheless, be accorded to all stakeholders, both at the national and state levels, who have been working tirelessly to demystify this mysterious pandemic. It is a testimony to the famed 'Naija' spirit. In Lagos, especially, Governor Sanwo-Olu has been a major rally point. Like Winston Churchill did for the British during World War 2, the governor has provided firm leadership. He has creatively galvanized human and material resources to combat this invisible adversary.
Credit must also go to the State Commissioner for Health, Professor Akin Abayomi. May God bless this man. Since 1999, Lagos has been blessed with passionate and competent cabinet members. Prof Abayomi is, no doubt, simply following in this impressive tradition.
According to testimonies from some of the discharged patients, the frontline health workers, who took care of them, were awesome. No matter the negative stereotype about our nation, we still have some of the most passionate professionals in the world. Currently, health workers as well as other volunteers, across the country, valiantly battle on to tame the arrogance of COVID-19. Remember Dr. Ameyo Adadevoh? That is the woman who sacrificed her life to free the whole nation from the pang of the deadly Ebola Virus. That is the never- say-never 'Naija' spirit.
As earlier affirmed, nothing has been won. So, no trophy has been received. But then, if we can all work together as one, with a common vision and goal, victory is surely in sight. This is neither the time for cheap politicking nor needless divisive jibes. The enemy that confronts us knows no language. It knows no tribe. It knows no political party affiliation. Neither does religion means anything to it. It has no respect for neither the rich nor the poor. All it wants is blood. For this evil virus, there is no discrimination in blood. Blood is blood.
Therefore, we need to come to terms with the reality of what we are contending with. More technologically and economically advanced nations of the world are cringing under the lethal blows of this unseen foe. The mighty are falling and hitherto potent instruments of warfare are being effortlessly demystified. Certainly, in this battle, we are divinely backed, but that must not be abused.
Hence, we must continue to pay close attention to every rule of engagement. We must not relax on social distancing, strict compliance with hygiene provision as well as the stay at home directive where appropriate.
It is rather sad to note that many still carry on as if all this is a joke. I heard some ignorantly query the stay at home order on the excuse of 'what Aare we going to eat?' I smiled. Yes, these are tough times, but the truth is that a living dog is better than a dead lion.
It has been proven that the disease spread easily at large gatherings. In South Korea and Singapore, for instance, it spread largely through organized gatherings. From the experience of a few nations that have successfully curtailed its spread, strict adherence to social distancing regulation remains the most effective way to break the circle of transmission. The virus transmits rapidly where there are large cluster of people.
Meanwhile, it is important to stress that our compatriots that have been given a clean bill of health over the pandemic must not be stigmatized. It will be callous and ridiculous to do that. They have been certified free by the appropriate medical authorities. Rather than complicate things for them, we must help to fully integrate them into the society. Remember, it could have been anyone.
Together, we shall overcome this monster.
God bless Nigeria.
-Ogunbiyi is of the Ministry of Information and Strategy, Alausa, Ikeja.

Load more