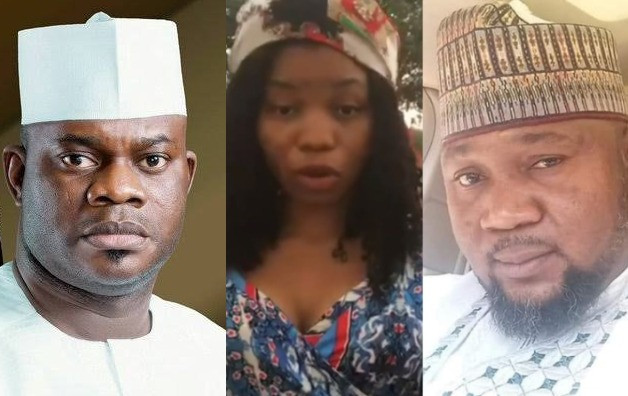 Governor Yahaya Bello of Kogi State has ordered the suspension of Mr. Abdulmumuni Danga, Commissioner for Water Resources in the state.
According to SaharaReporters, Danga was suspended over a report that he assaulted and raped a lady over a Facebook post.
The lady, identified as Elizabeth, was reported to have been kidnapped after she told the commissioner on Facebook to assist his sister and family financially.
Elizabeth said, "I saw a post by a local comedian of the commissioner sharing food and his family are complaining that he doesn't attend to them, that was why I made the post.
"On the 29th of March, I made a post about the commissioner.
"After making the post, they started attacking me on social media and he sent some guys to come and get me.
"On getting to me, they flogged me. He flogged me himself, stripped me naked and made a video of me threatening to post it when next I make any public comment about it.
"They also made me apologise that what I said about him was not true under duress. I had to do so because they were all over me.
"The commissioner also smashed my phone and destroyed it totally, saying that maybe I might have been recording what was happening or I have been recording before getting there."
Elizabeth also alleged that the commissioner forcefully had sex with her.
"He did not release me and took me to a hotel nearby. Over the night, he made advances and raped me," she said.
However, on Friday, Governor Yahaya Bello suspended Abdulmumuni Danga and ordered an accelerated investigation into the case.

Load more