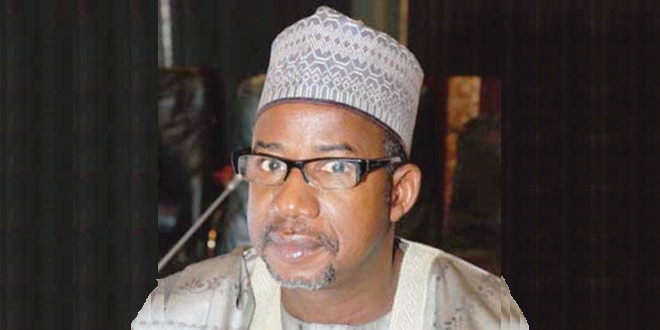 Governor Bala Mohammed of Bauchi state will soon be out of coronavirus-imposed isolation after he tested negative for the virus.
He was the first Nigerian state governor to test positive for the bug on 24 March.
He was also the first governor to go into self-isolation, in accordance with precautionary protocols.
Mohammed went into isolation because he had contact with Mohammed Atiku Abubakar, son of former vice president Atiku Abubakar.
Mohammed Abubakar had tested positive. Bala subsequently tested positive.
Two close contacts of his also tested positive.
On 1 April, Bala disclosed that he was still asymptomatic from the virus.
He also disclosed that his health condition was stable.
"By nature of this isolation, after I tested positive to coronavirus, by the grace of Allah, up till this moment, I have no symptoms of the virus", he said in a message to the people.
"I have remained very stable at the moment. I think I am very very well. But I will continue to be in isolation to comply with regulations of the physicians."
He also promised to hold a big thanksgiving once he gets a clean bill of health.
By the grace of Allah, up till this moment, I have no symptoms of the #coronavirus. I am still leading very well, and I appreciate your prayers and support. #KauraSpeaks #GreaterBauchi pic.twitter.com/NGjYtFddFe

— Senator Bala A. Mohammed (@SenBalaMohammed) April 1, 2020