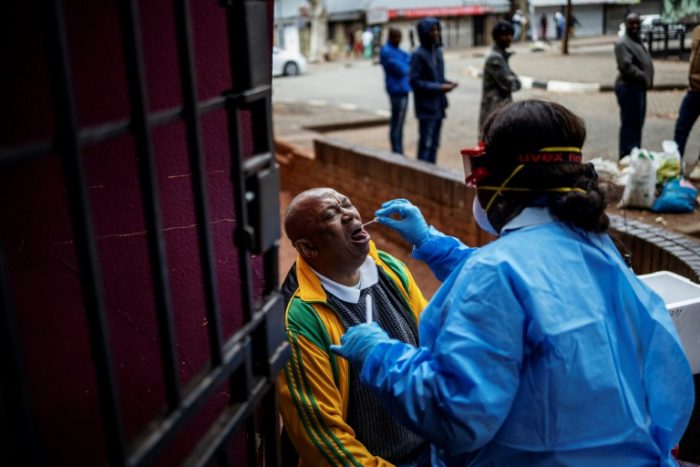 South Africa, worst-hit by coronavirus among African nations, has adopted mobile screening and testing.
Health workers on Friday dispersed into the buzzing streets of Johannesburg's Yeoville neighbourhood.
The workers divided into eight groups, were armed with screening questionnaires and testing kits.
They went from door-to-door.
Already in a 21-day lockdown, South Africa is now embarking on the widespread testing and quarantine campaign involving some 10,000 field workers.
They are being sent out into homes in villages, towns and cities to screen for symptoms.
The testing plan to break the chain of infection appears to be modelled on the South Korean strategy.
The strategy saw the Asian country bring the outbreak under control.
South Africa has so far reported nine deaths and 1,585 infections.
However, Health Minister Zweli Mkhize warned that the relatively small growth in numbers was perhaps "the calm before a heavy and devastating storm".
Till now, more than 47,500 tests had been performed, 6,000 of them at public health centres.
But for the heath minister, that number is too low for a country of 57 million people where several million have underlying conditions such as HIV and TB.

Load more