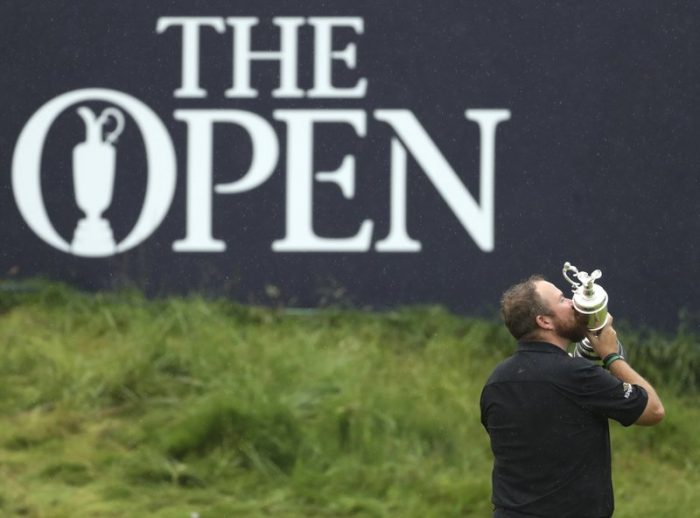 By Our Reporter(with NAN/AP)
The British Open will not be played this year for the first time since 1945, golf officials announced Monday.
Officials also shifted the Augusta Masters from April till November.
Still to be determined is when — or even if — golf can resume depending on the spread of COVID-19 that has shut down sports worldwide.
The R&A announced that the British Open, scheduled for July 16-19 at Royal St. George's in England, will be pushed back until July 15-18 in 2021, leaving the 150th Open for St. Andrews in 2022.
"I can assure everyone that we have explored every option for playing The Open this year, but it is not going to be possible," R&A chief Martin Slumbers said.
The Masters, which was supposed to start Thursday, was rescheduled for Nov. 12-15. That would follow the PGA Championship on Aug. 6-9 at Harding Park in San Francisco and the U.S. Open — still at Winged Foot in New York — for Sept. 17-20.
"We hope the anticipation of staging the Masters Tournament in the fall brings a moment of joy to the Augusta community and all those who love the sport," Augusta National Chairman Fred Ridley said.
"We want to emphasise that our future plans are incumbent upon favourable counsel and direction from health officials."
Golf's major organisations have been trying to piece together a puzzle for the last three weeks and each agreed to announce their schedules at the same time in a show of collaboration.
Still missing is the starting line, along with details on what could be the most hectic pace golf has ever known.
The PGA Tour has the most moving parts, and it tentatively has planned to complete its FedEx Cup season close to schedule, with the Tour Championship wrapping up the postseason run on Labor Day.
It also is contemplating putting tournaments in dates that previously belonged to the U.S. Open, British Open and Olympics.
"It's a complex situation, and we want to balance the commitments to our various partners with playing opportunities for our members — while providing compelling competition to our fans," PGA Tour Commissioner Jay Monahan said.
"But all of that must be done while navigating the unprecedented global crisis that is impacting every single one of us."
The new schedule features:
— Aug. 6-9: PGA Championship.
— Aug. 13-16: End of PGA Tour regular season at Wyndham Championship.
— Aug. 20-23: Start of FedEx Cup playoffs at The Northern Trust.
— Aug. 27-30: BMW Championship, second playoff event.
— Sept. 4-7: Tour Championship for the FedEx Cup.
— Sept. 17-20: U.S. Open at Winged Foot.
— Sept. 25-27: Ryder Cup at Whistling Straits.

Load more