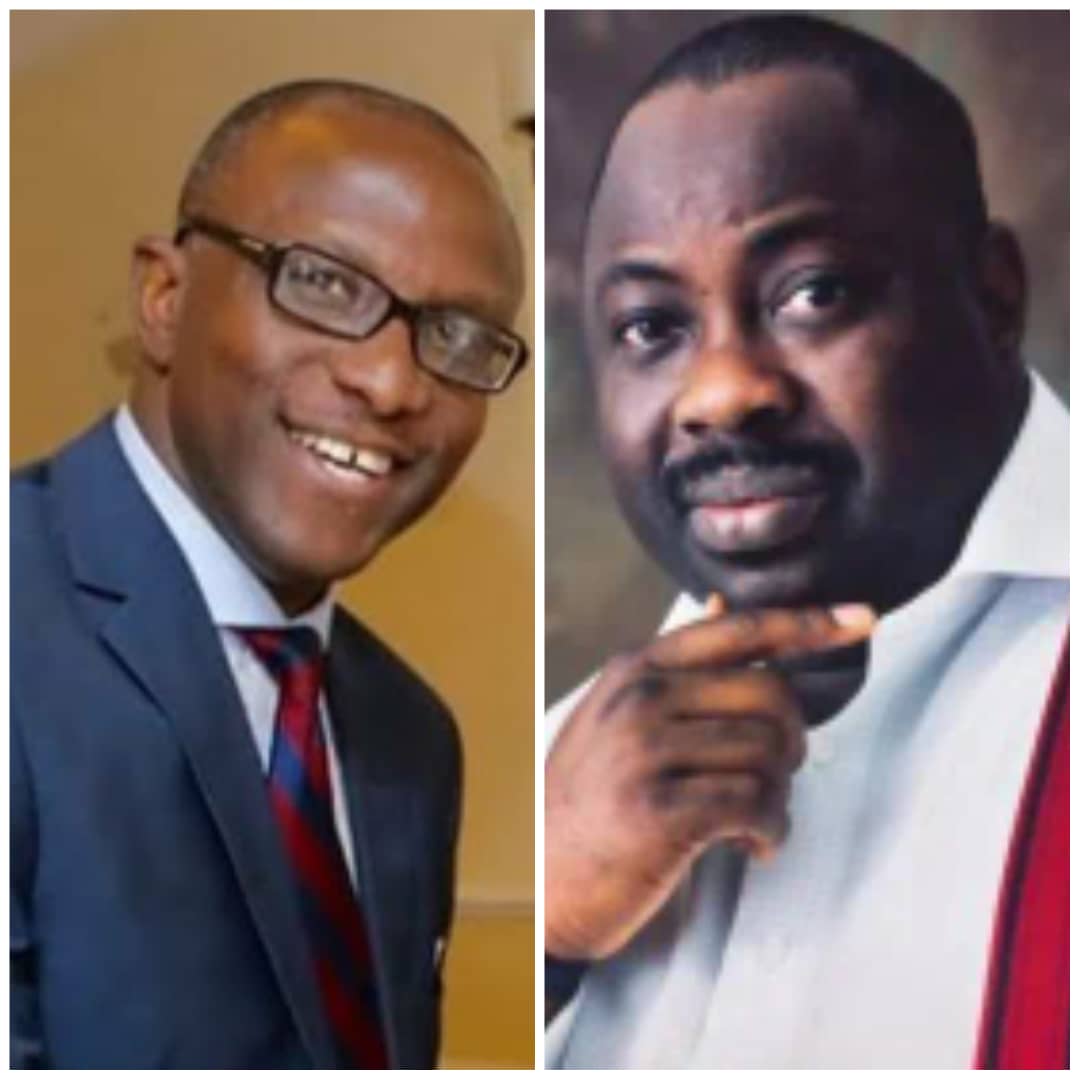 At a time when hope is scarce and fear is aplenty, the will to spread optimism seems like a rare commodity but some Nigerians are bridging the gap by sharing hope on social media to turn the tide.
While some Nigerians have chosen to motivate others by sharing videos, quotes and wise words, others have engaged very actively in giveaways especially through social media.
Dele Momodu, founder and publisher of style magazine, Ovation has actively engaged in giveaways in partnership with Apostle Johnson Suleman. Many of the beneficiaries are undergraduates from different higher institutions.
Some telecommunication companies have also given free SMS and data to subscribers while a lot of firms and individuals have directly donated to federal and state governments.
These efforts have complimented the government's stimulus packages in providing for citizens during the 14-day lockdown in the country.
Another gesture that sparked hope was a video shared by Mr Laolu Akande, the spokesperson to Vice President Yemi Osinbajo using the hashtag, #NigeriaWillPrevail.
"Vice President Osinbajo, Finance and Humanitarian Affairs Ministers at the meeting of the Economic Sustainability Committee just before the weekend. On Sunday, we joined the Aso Villa Chapel for the online Sunday service streamed live with over 200 worshippers. #NigeriaWillPrevail and we will beat the pandemic."
He then tweeted a video to spread the message of hope and confidence. Shortly after he tweeted, hundreds of Nigerians latched onto the tweet to spread the message of hope and confidence.
In the video, past Presidents of Nigeria including Yakubu Gowon and Olusegun Obasanjo were joined by current Vice President Osinbajo, former Vice President Alex Ekwueme and others to sing "O God, Our Help In Ages Past".
The song and video lifted the souls of many who used the hashtag, #NigeriaWillPrevail to encourage others that the country was going to prevail over coronavirus pandemic and every other problem.
Reacting to the video, Adebola Babatunde wrote, "What we need now is to come together as one to ask God for mercy while we do what we are to do to curb the spread coronavirus pandemic. I strongly believe that #NigeriaWillPrevail".
Kate Nnaji went on to quote some part of the song as she restated her confidence in Nigeria. "O God, our help in ages past, Our hope for years to come, Our shelter from the stormy blast, And our eternal home. Save our country, this country #NigeriaWillPrevail."
Adeoye Kehinde David shared a similar sentiment. "There is always light at the end of the tunnel. We shall overcome. #NigeriaWillPrevail."
Ogundele Teju encouraged Nigerians to share hope and not fear at a time like this. "In times like this, we need to look up to God and acknowledge him as our maker, pillar, shield and peace. If our leaders/fathers could be this united in their praise and worship of God almighty who then are we not to do same? #NigeriaWillPrevail."
Yinka The Statewoman couldn't help but smile after watching the video. "Saw this video yesterday and I couldn't repress my smile; the hymn, sort of like the reassurance we all need in this trying time. #NigeriaWillPrevail!
Miss Jane said the song was a reminder of who we are as Nigerians. "A beautiful reminder of who we are as a nation. #NigeriaWillPrevail!
Nigeria has recorded a lot of gains in its fight to contain coronavirus pandemic. The West African country has 254 cases and 44 of them have been discharged with many more close to testing negative.
The Buhari administration's effort in combating the virus has also caught the eye of the United Nations and World Health Organisation.
At a virtual news briefing in New York on 3 April, UN Secretary-General, Antonio Guterres referred to Nigeria as a 'developing country' that has "shown a remarkable capacity to respond to the coronavirus."
"I was quite impressed to see, for instance, Nigeria putting in place and immediately establishing a hospital.
"And I saw difficulties in countries that are much more developed to do quickly the same".

Load more