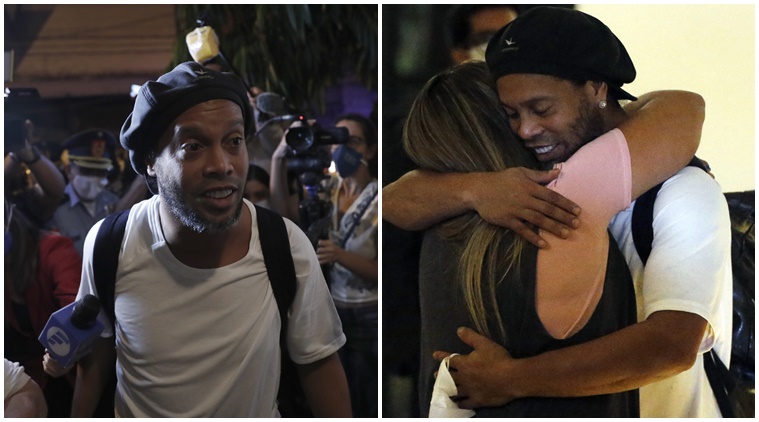 Brazilian football legend, Ronaldinho and his brother, Roberto Assis, have been released from prison in Paraguay.
He was released after serving 32 days despite facing a six-month sentence over alleged fake passports.
The Brazilian football legend is now placed in house arrest due to the ongoing coronavirus outbreak which has claimed for more than 82000 lives worldwide.
The 40-year-old reportedly paid a £1.3million bond after he, along with his brother, were charged with entering the South American country with fake passports last month.
The 2005 Ballon d'Or winner and former Barcelona star were being kept at Asuncion prison after a court in Paraguay refused his bail and rejected appeals for house arrest.
The 2002 World Cup winner had also said that he went to Asunción for business reasons.
The former footballer and his brother said the documents were offered as a gift by a Brazilian businessman, Wilmondes Sousa Liria, who has been jailed.
Ronaldinho's passport was seized in November 2018 because of a lawsuit over alleged environmental crimes.
However, while in prison, Ronaldinho participated in a 5-a-side tournament with other inmates and scored five goals, setting up six more as his side won 11-2, according to Paraguayan news outlet Hoy.
Load more