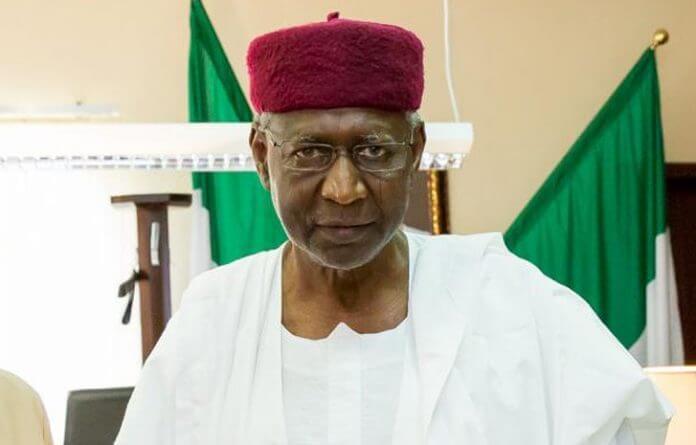 By Abankula
Mallam Abba Kyari, President Muhammadu Buhari's chief of staff is dead.
He died of COVID-19 on Friday. He was 67.
The Presidency confirmed his death in a statement early Saturday.
Media adviser, Femi Adesina made the obituary announcement.
"The Presidency regrets to announce the passage of the Chief of Staff to the President, Mallam Abba Kyari", he said.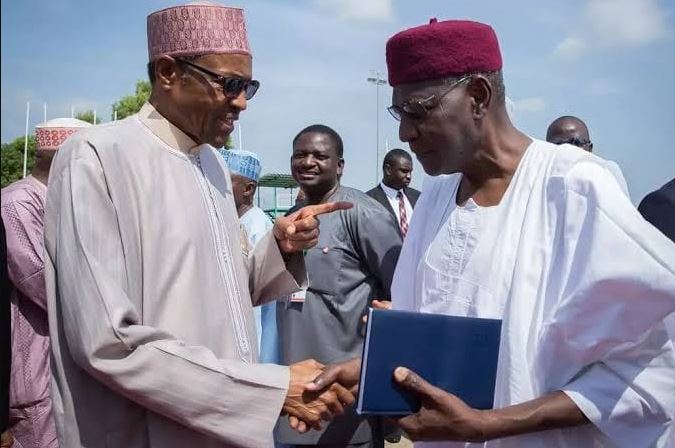 "The deceased had tested positive to the ravaging COVID-19, and had been receiving treatment. But he died on Friday, April 17, 2020.
"May God accept his soul.Funeral arrangements will be announced shortly", Adesina added.
Kyari's underlying medical conditions was believed to have complicated his battle with the disease. And thus caused his death.
He showed the symptoms of the disease after he returned from a trip to Germany last month.
His positive testing almost shut down the business of government.
Both the Federal Executive Council and National Council of State Meetings were postponed indefinitely.
It also led to a flurry of tests by people who had been in contact with him.
Among these were President Buhari, VP Yemi Osinbajo and Secretary to government, Boss Mustapha.
Governors also took the COVID-19 tests.
Kyari later came out in the open to declare he had COVID-19. He was then hospitalised in a private hospital in Lagos. The presidency did not indicate where he was treated.
But some reports said he was hospitalised at First Cardiology Consultant (FCC), a private health facility located at Thompson Avenue in Ikoyi.
Abba Kyari is survived by four children.
He was a Kanuri from Borno, a lawyer and banker.
He was an alumnus of both the University of Warwick and University of Cambridge.
He earned a bachelor's degree in sociology from Warwick and a law degree in 1983 from
Cambridge.
He was called to the Nigerian bar in 1984 after attending the Nigerian Law School.
He worked for the law firm Fani-Kayode and Sowemimo after law school.
From 1988 to 1990, he was Editor with the New Africa Holdings Limited Kaduna.
In 1990, he served as a Commissioner for Forestry and Animal Resources in Borno State.
From 1990 to 1995, Kyari was the secretary to the board of African International Bank Limited, a subsidiary of Bank of Credit and Commerce International.
He was also an executive director in charge of management services at the United Bank for Africa.
Later, he was appointed the chief executive officer of the bank.
In 2002, he was appointed a director of Unilever Nigeria. He also later served on the board of ExxonMobil Nigeria.
Load more