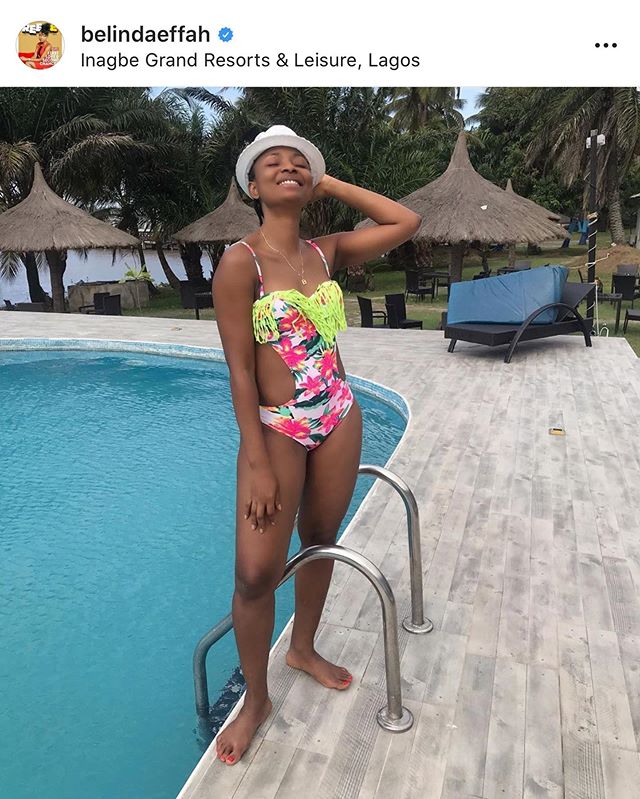 Blackmailers have taken advantage of the general lock down due to the novel Coronavirus to make a living for themselves.
They do this by sending nude pictures to celebrities, threatening to release it to the public by sending it to blogs.
Toke Makinwa was recently on this table, followed by Big Brother Naija's Tacha and now it is the turn of Nollywood's Belinda Effah.
Belinda took to her Instagram page to publish the mail sent to her by the blackmailers, cautioning them to look for another line of business.
Read her message here.
Wow These Are Really Hard Times For Nigerians That They Waste Their Intelligence on Blackmailing People . .
Ok So Some Hungry Nigerians Decided To Superimposed These Pictures I Posted Here on Instagram On August 16th 2019 while filming at Inagbe Resort With Some Naked Body and Sent by Mail To Me That They want to make me trend by exposing my nudes to Different Blogs If I Don't Settle Them. .
Are You For Real? Is This How Hungry You Guys Have Become? You Now Seek To Blackmail Innocent Citizens Who Are Also Struggling For Survival Just Like You?
Look I Am Not Your Problem Please , Why Come Negotiating With Me If You Truly Have Something? It's Not Rocket Science.
I Maintain My Peace and I Value My Peace and Quiet- I Ask That You Do Same . I Am Not The Cause Of Your Problems – If You Have Issues Please Take It To The Right Authorities- The Government I Am Sure They Can Help With Some Relief Money or Materials as For Me You Won't Get a Dime From Me Due To Your Cheap Blackmail. .
Sincerely I Pray God Show You People How To Harness Your Talent Properly , Because All Short Cuts Leads To The Pit.
God Bless 🙏🏽
The 30 year old Cross River native featured in her first TV series Shallow Waters in 2005.
Effah went ahead to win the 2014 Golden Icons Academy Movie Award for Best Supporting Actress in the movie 'Apaye.'
http://staging.pmnewsnigeria.com/2020/04/21/tacha-blasts-blackmailers-as-she-releases-photoshopped-nude-photos/
http://staging.pmnewsnigeria.com/2020/04/21/toke-makinwa-shares-nude-photos-photoshopped-by-blackmailer/

Load more