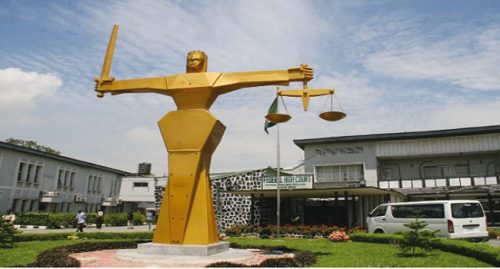 By Akin Kuponiyi
The Federal High Court in Lagos, Southwest Nigeria, on Monday re-opened with tight security measures in place.
Only two judges were sitting, as of the time of filing this report. Other may start sitting later in the day.
Security Guards screened people with Thermometers at entrance into the court premises while sanitizer was provided at the gate for hand cleansing before final entry.
Many lawyers and litigants were locked outside the gate of the court.
Only lawyers whose cases were on the case list of Judges for hearing were allowed to enter.
Others were asked to go home and come to the court when their cases were listed for hearing.

Load more