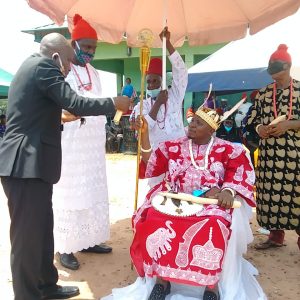 The Orsumoghu Community, an agrarian locality in Ihiala Local Government Area of Anambra, has elected Chief Elochukwu Mbanefo as its new traditional ruler, 35 years after the demise of the last king.
Igwe Wilfred Okafor, the last traditional leader ruled for eight years as the Igwe Ozuruoha I of Orsumoghu before his death in 1985.
Igwe Mbanefo, the newly-elected monarch, a pharmacist and industrialist, was unanimously elected by 90 delegates from the nine villages that make up the community.
Speaking shortly after his installation, Mbanefo expressed delight that the community found him worthy to shoulder their people's responsibility which he said he never lobbied for.
The traditional ruler further expressed joy that despite the rancour among villagers, no life was lost to the kingship tussle.
He said; "It was fate that brought me this far and made me traditional ruler," he said.

Load more