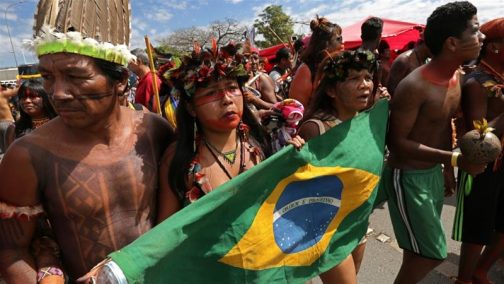 The Indigenous people in Brazil have written to the World Health Organization (WHO), asking for an emergency fund to help protect their communities from the threat of the coronavirus pandemic.
Many of Brazil's 850,000 indigenous people live in remote Amazon areas with little access to healthcare.
They have accused the government of President Jair Bolsonaro of not including them in national plans to fight the coronavirus.
In a letter to WHO's head, Tedros Adhanom Ghebreyesus, they asked for help to provide protective equipment that is unavailable to them in tribal reservations and villages.
"It is a real emergency," Joenia Wapichana, the leader of the appeal to the WHO and the first indigenous woman elected to Brazil's Congress, told Reuters.
"Indigenous people are vulnerable and have no protection."
Although the government reported that only 6 indigenous persons have died of the virus.
The indigenous umbrella organisation (APIB), however, said that about 18 have been killed by the novel coronavirus.

Load more