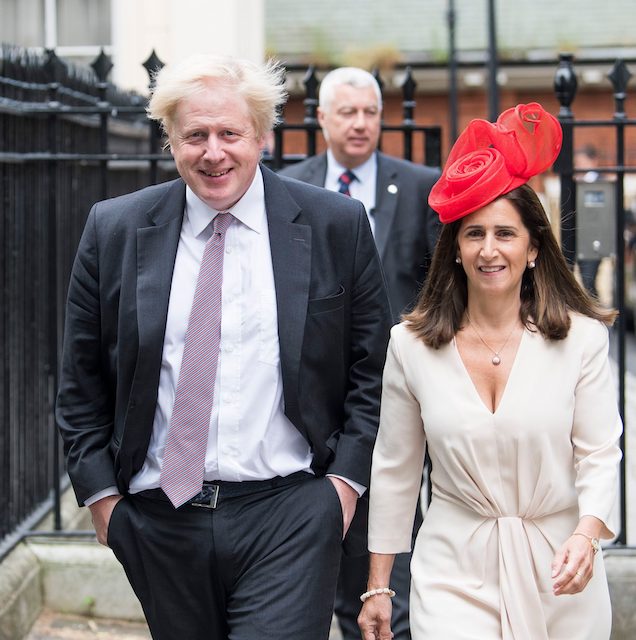 UK Prime Minister, Boris Johnson is now free to marry his third wife Carrie Symonds.
His divorce from Marina Wheeler, his second wife for 27 years, has been granted, local papers reported today.
Both separated in 2018.
Johnson's first marriage was to socialite Allegra Mostyn-Owen. It lasted from 1987 to 1993.
Based on his estimated cash and assets, Ms Wheeler could receive around £4million from the divorce, The Mail Online said.
Marina Wheeler, 55, shares four of the Prime Minister's six children– Lara Lettice, who is 26, Milo Arthur, 24, Cassia Peaches, 22, and Theodore Apollo, 20.
Johnson's fifth child is an 11-year-old daughter Stephanie, born by art consultant Helen McIntyre.
Reports said Ms Wheeler applied for a decree absolute in February.
It was granted before Ms Symonds gave birth to Mr Johnson's sixth child Wilfred last week.

Load more