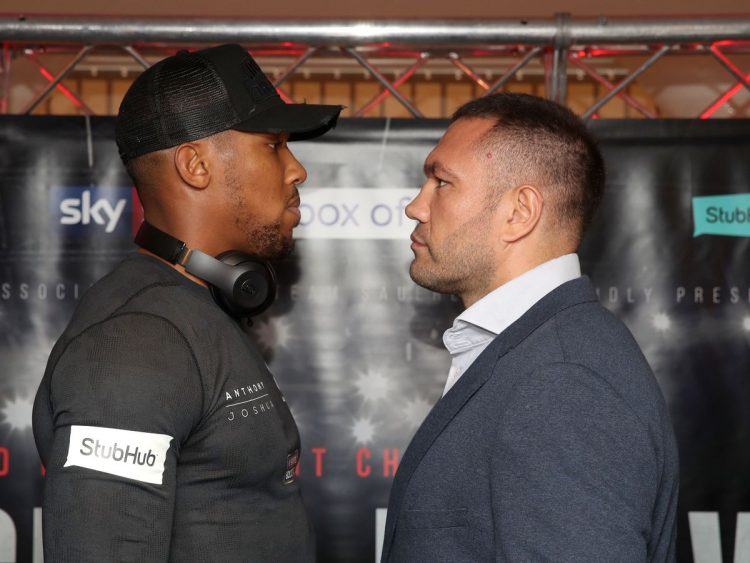 Kubrat Pulev has labeled Anthony Joshua "afraid" and a "coward" – and promised to destroy his hopes of an undisputed title fight with Tyson Fury.
Mandatory challenger, Pulev, is contracted to be Joshua's next opponent in an IBF, WBA, and WBO heavyweight title defense, while Deontay Wilder has the right to enforce a third WBC title fight against Fury.
Overseas territories including Saudi Arabia have enquired about hosting a future undisputed title fight between Joshua and Fury, but Pulev insists he will bring those plans crashing down…
Pulev told Sky Sports: I'm way more precise than him as well as a much smarter boxer. And I will beat him. Brutally."
Pulev said Joshua wants home advantage for the fight "because he's afraid. I don't see any other reason.
"Why should it be in London? Why the fight can't take place in any other place? You answer this!
We offered various destinations – from Istanbul to Las Vegas, New York or Saudi Arabia. And then I got the reply that Joshua would come up against me only in London. Otherwise, there would be no fight at all. And of course, I agreed to this condition.
"I'm not concerned about the place. For example, I never asked for the fight to be in Sofia. From day one I wanted it to take place at a neutral venue, as this would be fair to both sides."
Pulev said there is no such thing as an ideal location for a true fighter, adding, that he can fight everywhere because he is not worried about anything.
"Picking a certain destination is for cowards.
"I can think of at least two others who fit this description and who have refused to come to Sofia to face me – Dillian Whyte and Jarrell Miller.
Pulev said Joshua cannot fight Fury now because he has already signed a contract to fight with him.
He added: "Besides, in this same contract there are clauses featuring some serious compensations [if the fight doesn't happen]. In the meantime, Fury has a contract for a third fight with Deontay Wilder. Neither I nor Wilder will give up on these fights."
On promoter, Bob Arum's prediction of a knock out win for Pulev, the Bulgarian said, "Bob is an amazing guy. He's so experienced, he has seen so many things in the world of boxing, he knows so much. He's a guy you can never mislead. In this case, he's not wrong either and I'm full of ambition to prove him right and meet his expectations in the best way possible."

Load more