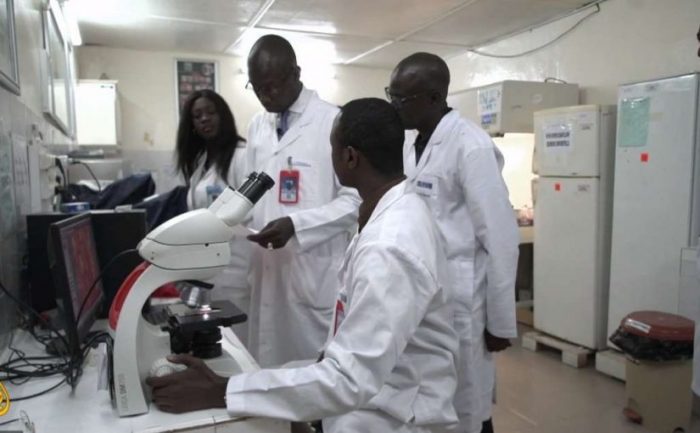 Ministry of Health and Social Action in Senegal announced Wednesday 104 new cases of COVID-19.
It was the first time the daily increase exceeded 100.
Senegalese Director General of Public Health Doctor Marie Khemesse Ngom Ndiaye said Senegal carried out 1,182 tests in the past 24 hours.
Out of them 104 samples tested positive, made up of 100 follow-up contact cases and four community transmission cases.
According to her, in the last 24 hours, 23 patients were discharged.
Six patients are in intensive care units of two hospitals in Dakar.
One patient also died Tuesday night bringing the total death toll to 12.
Among the 1,433 confirmed cases in the country, 1,215 are follow-up contact cases.
Eighty-six are imported cases and 132 are community transmission cases.
Senegal has since March 20 suspended all its international flights until at least May 31.
President Macky Sall also extended last Saturday night Senegal's state of emergency and curfew from 8 p.m. to 6 a.m., until June 2, as part of the measures taken against COVID-19.
In Mali, 19 samples out of 76 came back positive on Wednesday.
Sixteen of the cases were found in the capital Bamako.
Thirty-three patients tested negative after treatments, and were declared cured in the past 24 hours.
So far, the country has reported 631 positive cases, including 32 deaths and 261 recovery cases, since the first index case on 25 March.

Load more