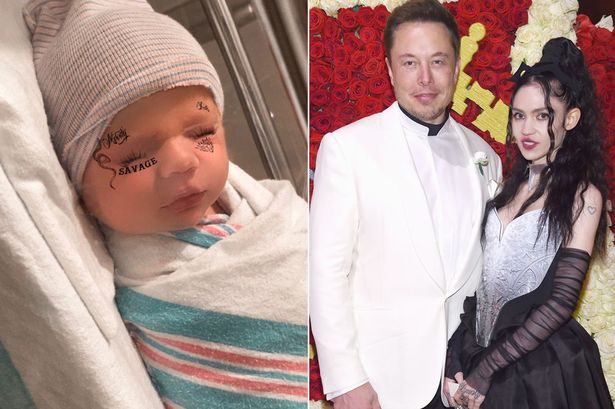 Canadian singer, Claire Elise Boucher also known as Gimes has confirmed that she and partner Elon Musk have named their newborn son, X Æ A-12.
The 32-year-old singer, who gave birth on Monday, revealed the meaning of their son's bizarre name via Twitter.
X [represents] the unknown variable,' Grimes wrote, referring to the first letter of X Æ A-12's name.
'Æ is the the Elven spelling of of Ai (love &/or Artificial intelligence),' she stated.
The final symbol in the name, Grimes explained, is a reference the A-12 aircraft built for the CIA in the 1960s.
'A-12 = precursor to SR-17 (our favorite aircraft). No weapons, no defenses, just speed. Great in battle, but non-violent,' the star stated.
Grimes also added that A additionally stands for 'Archangel', 'her favorite song'.
She ended her tweet by sharing emojis of crossed swords and a mouse – writing 'Metal rat'
https://twitter.com/Grimezsz/status/1257836061520101377
Tesla CEO Elon Musk, 48, announced the birth of X Æ A-12 on Tuesday. He shared a photo of himself holding the newborn in his arms, and wrote: 'Mom and baby all good'.
When someone asked the baby's name, Musk replied "X Æ A-12 Musk" and shared a photo of the baby with a filter that gave the newborn face tattoos.
"Never too young for some ink haha," he joked.
— Elon Musk (@elonmusk) May 5, 2020
This is the couple's first child together. Musk has five other children — twins Griffin and Xavier and triplets Damian, Saxon and Kai — from a previous marriage.

Load more