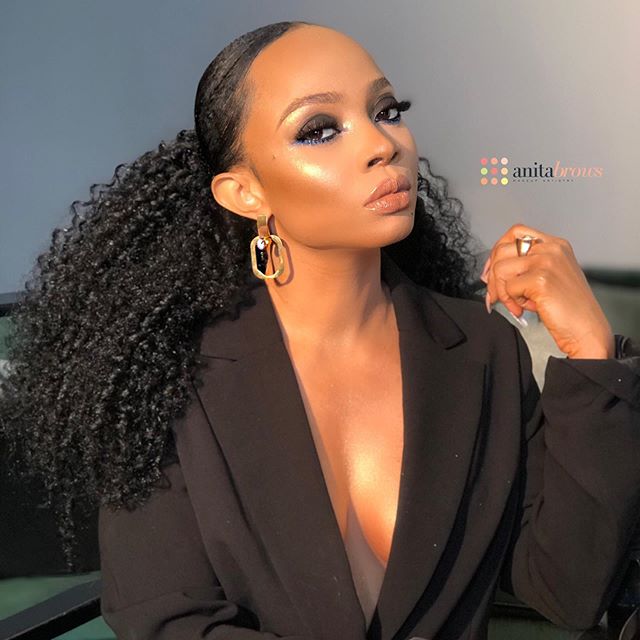 Entrepreneur and author of 'On Becoming' Toke Makinwa has some of the very best Tik Tok videos on her Instagram page since the app became widely used.
As a Co host of several shows and a vlogger, Toke Makinwa always keeps her timeline spicy and entertaining to keep her fans glued.
It seems having the best things in life always comes with a price as the 35 year old disclosed in this visual below.
https://www.instagram.com/p/B_3C6hClv7Q/
TM as she is fondly called was born on 3 November 1984, in Lagos state but lost both parents to a fire accident when she was 8.
Toke attended the Federal Government Girls' College in Oyo State and later bagged a BA degree in English and literature from the University of Lagos.
Makinwa In 2010, made her media debut on Rhythm 93.7 FM's The Morning Drive show as a co-host and appeared on TV as host of the Most Beautiful Girl in Nigeria (MBGN) beauty pageant in 2012.
The Instagram sensation also co-hosted Flytime TV's 3 Live Chicks, alongside the late Tosyn Bucknor and Oreka Godis but did not renew her contract for the show's second season.
Toke Makinwa however In 2012 launched her YouTube vlog series Toke Moments. 2 years later Makinwa was announced by Hip Hop World Magazine as the host of its interview and talk series Trending. The media personality also became a co-host of EbonyLife TV show Moments.
Maje Ayida married Toke On 15 January 2014. By 2015, the couple were separated after Makinwa found out her husband had impregnated his ex-girlfriend.
She launched her book On Becoming in November 2016. While her marriage was dissolved by a Lagos High Court on the grounds that Ayida committed adultery On 5 October 2017.
Toke has won several awards including Nigeria Broadcasters Awards for Outstanding Female Presenter of the Year in 2012. https://en.wikipedia.org/wiki/Toke_Makinwa
Glitz Awards for Style Influencer of the Year in 2017, Avance Media award for Most Influential Young Nigerian in Media in same year and Africa Youth Award in 2018 for 100 Most Influential Young Africans.

Load more