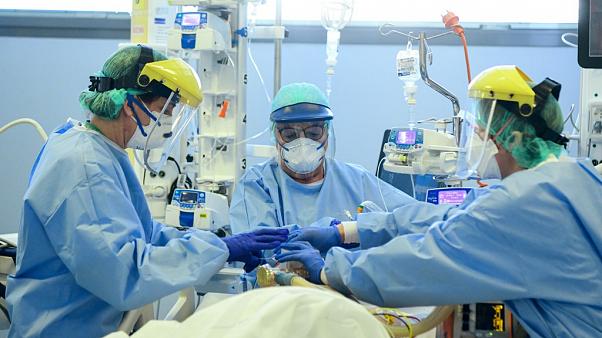 By Kazeem Ugbodaga
Nigeria has recorded another huge 386 new cases of Coronavirus, with Lagos in sharp lead, with 176 new infections.
The nation now has total confirmed Coronavirus cases of 3, 912.
This is the highest figures to be recorded by the nation in a single day, with Lagos ramping up 176 new infections and Kano, 65 new cases.
In the figures released by the Nigerian Centre for Disease Control, NCDC, on Friday, Katsina also recorded huge figures, with 31 fresh cases, just as Borno hits 17 new cases; Bauchi, 15; Nasarawa, 14; Ogun, 13 and Plateau, 10 cases.
Others are: Oyo, Sokoto and Rivers with four cases each; Kaduna, three cases; Edo, Ebonyi and Ondo, two cases each, while Enugu, Imo, Gombe and Osun had one case each.
While the nation has discharged 679 survivors, it recorded 117 deaths, with 10 new deaths recorded on Friday.
How States Stand
176-Lagos
65-Kano
31-Katsina
20-FCT
17-Borno
15-Bauchi
14-Nasarawa
13-Ogun
10-Plateau
4-Oyo
4-Sokoto
4-Rivers
3-Kaduna
2-Edo
2-Ebonyi
2-Ondo
1-Enugu
1-Imo
1-Gombe
1-Osun

Load more