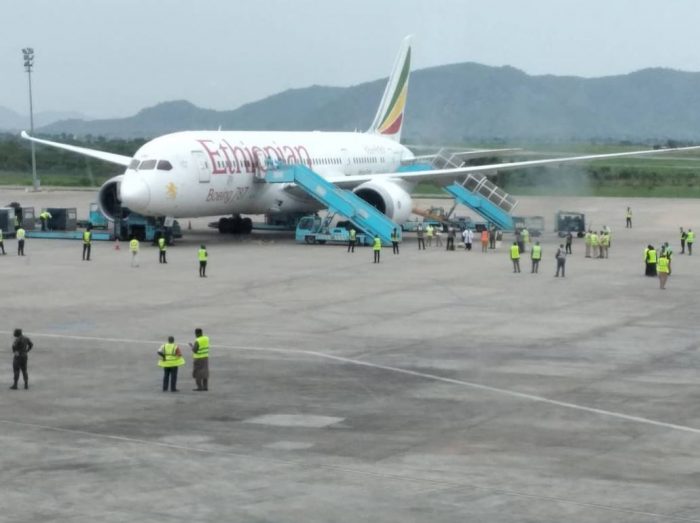 The first batch of Nigerians stranded in the U.S. in the wake of coronavirus travel ban returned to Abuja on Sunday.
The Boeing 787 Ethiopian Airlines plane which conveyed them, touched down at the airport at about 11am.
It departed the Newark Liberty International Airport in New Jersey on Saturday night.
All the returnees, 152 adults and eight infants, will be quarantined for 14 days.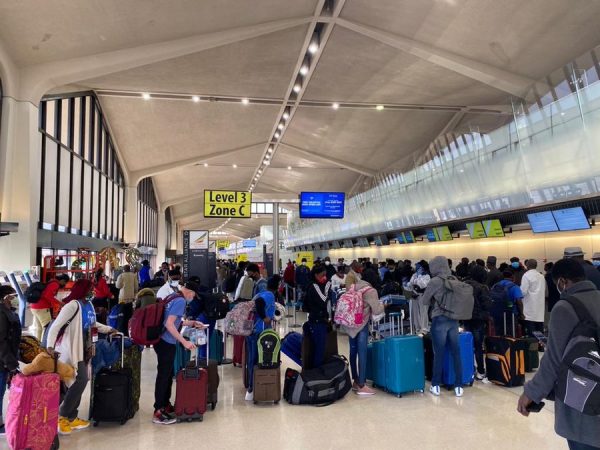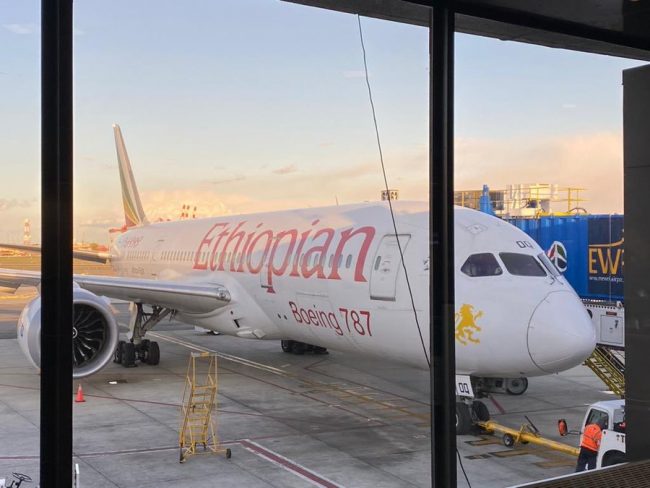 Thereafter, they would disperse to their various destinations.
The returnees were caught in the travel ban imposed by Nigeria on 18 March.
It affected travellers from Europe, U.S. and China.
Another batch of 253 Nigerians, stranded in the UK arrived home on 8 May.

Load more