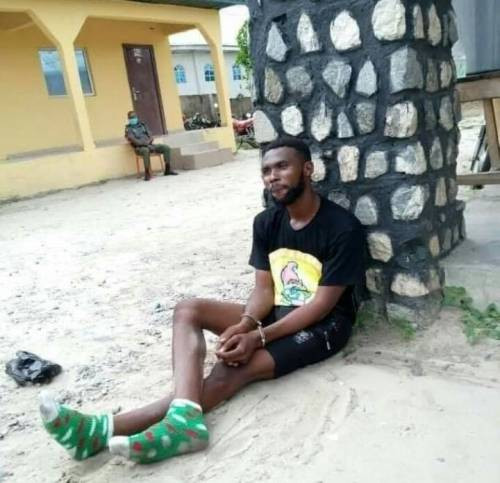 A 67-year-old United States citizen who was invited to Nigeria by her young lover, a resident of Delta state who she met on the Internet, has died after showing symptoms of COVID-19.
The Nigerian lover who is currently in detention was said to have invited her over to Nigeria before the airports were shut.
They had reportedly lodged at a hotel in Warri in Delta and later relocated to Orerokpe, still in Delta.
The lady who arrived Nigeria on March 3, died on Sunday May 10, after manifesting symptoms of the virus and was rushed to a private hospital at Osubi, Orerokpe under Okpe Local Government Area of the state.
A security official attached to a police station in the local government disclosed that the young man and the white lady had been lodged at a hotel in Osubi town since she arrived in Nigeria.
"The young man and the American white lady lodged in a hotel in Osubi where they spent some weeks. The white lady fell sick and she began to manifest some symptoms of COVID-19, especially severe coughing. At this stage, her lover rushed her to a private clinic in Osubi but she gave up the ghost this morning.
"Immediately she died at the hospital, her Nigerian lover carried her corpse in a Venza car to the Orerokpe Police Division and he was arrested by the police. While still at the station, a doctor was brought and took samples from the corpse for test." the security guard told Sahara Reporters.
The commissioner of police in the state, Hafiz Inuwa, also confirmed the incident, narrating how the woman died.
"While they were together, the woman was coughing and having difficulty in breathing and stooling. So, she was taken to a hospital on Saturday when her condition became worse and eventually died," Inuwa said.
However, Nigeria Centre for Disease Control (NCDC) has taken man's samples for a test before he was later sent to the isolation center in Warri under police watch.
Delta has recorded 17 cases of COVID-19.

Load more