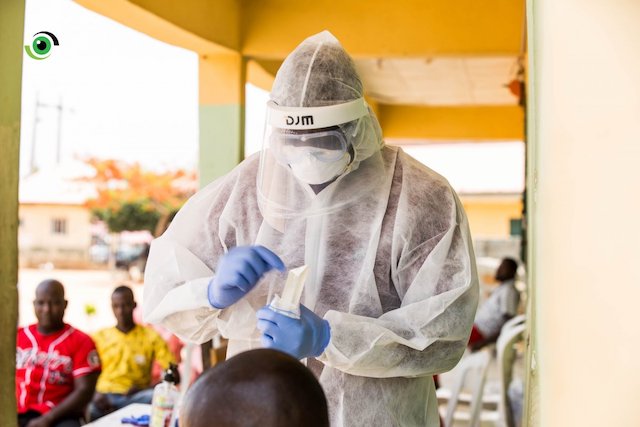 Ten states and the Federal Capital of Abuja bear the greater burden of the coronavirus pandemic.
According to the latest figures released by the Nigeria Centre for Disease Control, Lagos remains the hot spot for the virus.
It has 1,845 cases out of the national total of 4,399.
Kano takes the second position in the grim statistics with 602 cases while Abuja has 356 cases.
North western states such as Katsina, Sokoto, Kaduna and Jigawa are also in the top 10.
Katsina has 156 cases, Jigawa 118, Sokoto 106 and Kaduna 98.
It is double wammy for Borno in the north eastern part of Nigeria.
A state already fighting insurgency for more than 10 years, now has a new trouble in coronavirus.
It is the fourth worst-hit country with 185 cases.
Borno had its first case on 22 April, 51 days after Nigeria declared an outbreak of COVID-19 disease.
Ogun in the south west and Gombe in the north east are the other states that complete the top league.
While Gombe has 112 cases, Ogun has 117.
Please find below the infographics of coronavirus in the states: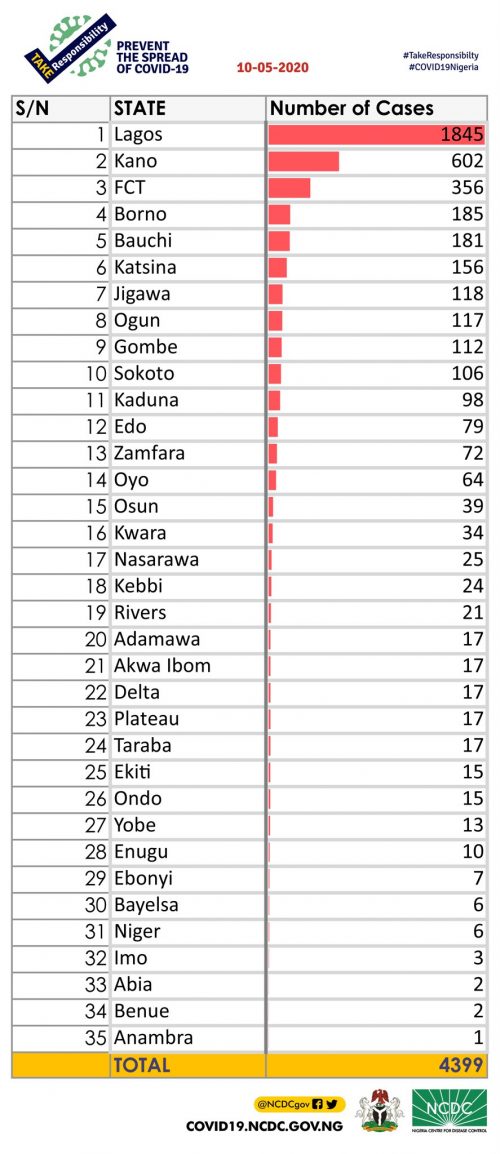 The Nigerian state of Cross River remains the only one shutting out the coronavirus.

Load more