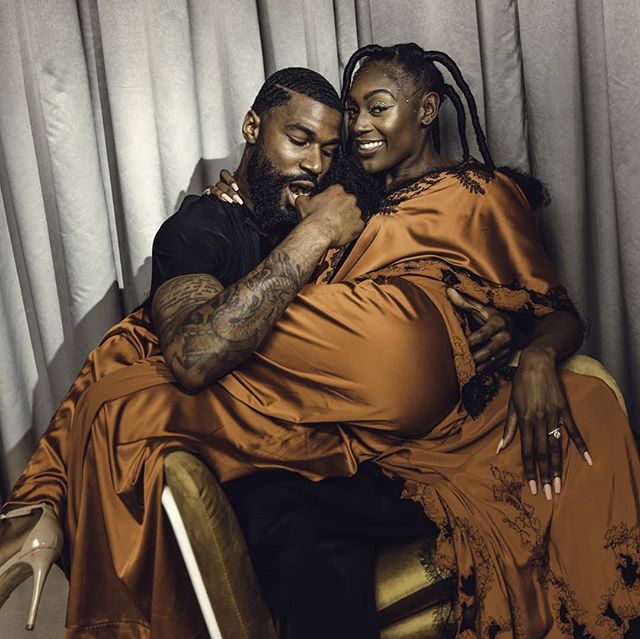 Celebrity couple Mike and Perri Edwards have jumped on the #Dudukechallenge to release their version of the Simi's latest single.
The 31 year old retired British track and field athlete, rocks her baby bump while dancing as her entrepreneur, high-jump athlete hubby joins her.
Edwards is a Nigerian, from Lagos state, who was born and lives in Manchester, United Kingdom. He took part in the Big Brother Naija show in 2019.
Peirresha Alexandra Shakes-Drayton aka Perri is a 2:1 graduate in sports science from the Brunel University.
Perri and Mike married in London, in June, 2019.

Load more