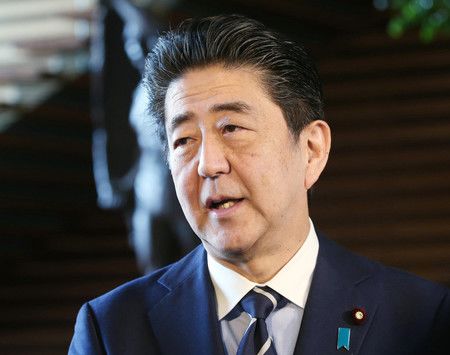 Japan is expected to decide on Thursday to lift the nationwide state of emergency in many of its prefectures after the number of new coronavirus cases fell in recent days.
It is likely to be lifted in 39 of Japan's 47 prefectures ahead of the scheduled expiry on May 31, while metropolitan areas such as Tokyo and Osaka will remain under the measure, local media reported.
Japan confirmed 55 new cases on Wednesday, falling below 100 for the fourth day in a row, broadcaster NHK reported.
The country has so far reported 16,815 cases, including 712 on a cruise ship quarantined near Tokyo in February and 709 deaths from the COVID-19 respiratory disease caused by the virus, according to an NHK tally.
However, critics say the actual number of cases could be as much as 10 times higher and say Prime Minister Shinzo Abe's government failed to boost testing capabilities.
The government did not appear to discuss how many tests the country needs in order to lift the emergency now.
Japan has conducted only 1.77 tests per 1,000 people, compared with South Korea's 13.28 and New Zealand's 40.87, according to Our World in Data, a research group at the University of Oxford.
In early April, Abe declared a one-month state of emergency for seven urban prefectures such as Tokyo and Osaka.
A week later the emergency was expanded to the whole country.
He then extended it to the end of May.
(dpa/NAN)

Load more