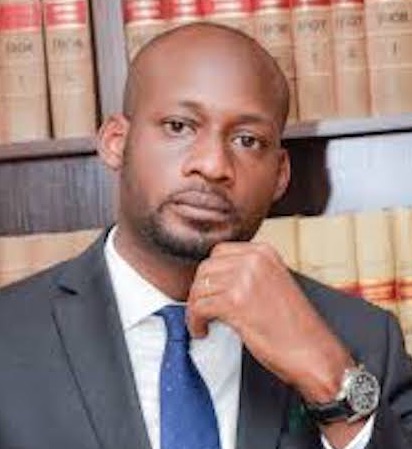 Nigerian lawyer and senior advocate, Kehinde Ogunwumiju has trounced the Nigerian Customs Service over the legality of the duty imposed on the Louis Vutton laptog bag that he brought into the country last year.
On Wednesday, Justice John Tsoho, chief judge of the Federal High Court Abuja ruled that it is unlawful to demand duty on personal effects in a passenger's baggage.
Tsoho not only ordered the agency to refund the N156,955.20k duty, he also ordered it to pay N5million as exemplary damages to Ogunwumiju.
On 24 June last year the senior lawyer arrived at Nnamdi Azikiwe Airport in Abuja.
He was shocked when the Customs compelled him to pay duty for the Louis Vuitton bag in his baggage.
The incident generated some controversy in the country as it went viral.
Justice Tsoho, having analysed the provisions of Section 8 of the Customs, Excise Tariff, etc. (Consolidation) Act and the 2nd Schedule to the Customs, Excise Tariff, etc. (Consolidation) Act ruled that the bag ought to have enjoyed duty exemption.
He said the provisions of the law exempt goods not intended for sale, barter or exchange.
The law also exempts personal and household effects.
 

Load more