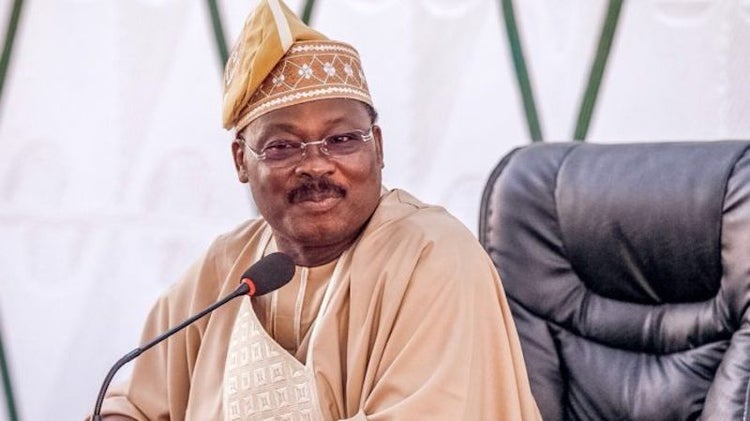 Former Governor of Oyo State, Abiola Ajimobi, has commended President Muhammadu Buhari over the appointment of Prof. Ibrahim Gambari as his new Chief of Staff.
Ajimobi, the APC Deputy National Chairman (South), commended the president in a statement he personally signed and made available to newsmen on Friday in Ibadan.
Ajimobi described the appointment as a "confirmation of meritocracy over mediocrity and professionalism over political interest."
He described Gambari as an accomplished diplomat, administrator, academic, and a global figure with demonstrated passion in the art of diplomacy and international relations.
"The president, by the choice of Prof. Gambari, has further shown his determination to always choose the best among us, all in the task of repositioning and building a nation we can all be proud of.
"This has shown that the president prefers quality to inferiority.
"He did not apply sentiment in picking Prof. Gambari, rather, he picked the most suitable person who is apolitical for that position," Ajimobi said.

Load more