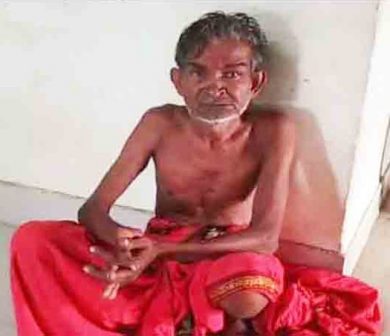 An Indian priest has been arrested for beheading a man in his shrine to offer as a sacrifice to end the coronavirus pandemic in India.
Sansari Ojha, the 70-year-old priest claimed that a goddess appeared in his dream and ordered him to sacrifice a human.
In his Brahmani Dei Temple, he cut off 52-year-old Saroj Kumar Pradhan's head with an axe. The following day, he confessed to being drunk and surrendered to the police after realising what he had done.
After an investigation, the Police said they discovered that both men were known to be smoking marijuana before the attack.
Mr. Pradhan's body has been sent for an autopsy while the murder weapon has been seized from the shrine.