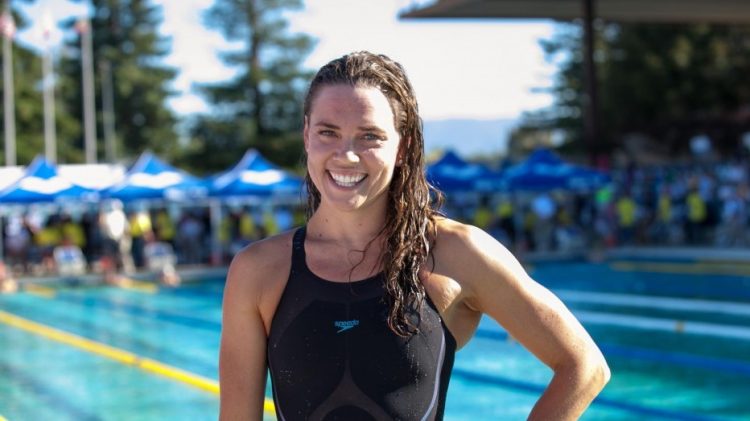 Xinhua/NAN
Former Olympic swimming champion and twelve-time medalist Natalie Coughlin of the United States is expecting another baby, local media reported on Saturday.
Coughlin, one of the most decorated Olympic swimmers of all time, and husband Ethan Hall became parents to Zennie Mae in October 2018.
Although she never formally retired from the sport, 37-year-old Coughlin has said she wasn't training for the Tokyo Olympics, which have been postponed to 2021.
However, as recently as autumn 2019 she was still competing in the International Swimming League (ISL).
Coughlin made her Olympic debut in 2004, winning two gold medals, two silvers and a bronze in Athens. Four years later in Beijing, she won a gold, two silver and three bronze medals, before adding another bronze medal in 2012 in London.
With her performances in 2004 and 2008, she became the first woman to win back-to-back Olympic gold medals in the 100-meter backstroke.
After missing out on the Rio Olympics in 2016, Coughlin stepped away from the sport to open a winery, publish a cookbook and focus on other endeavors, including motherhood.
However, when the opportunity arose to compete in the ISL, she was back in the pool.
"I very purposefully never retired," she said last year. "I knew swimming was still a big part of my life."