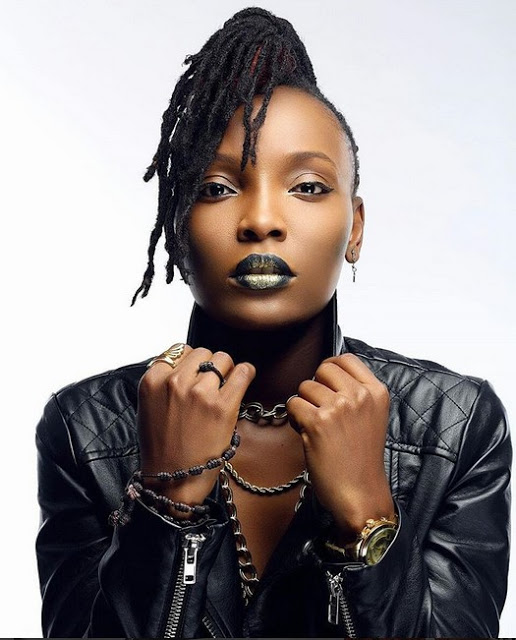 By Taiwo Okanlawon
Nigerian rapper and disc jockey, Obianuju Catherine Udeh, popularly known as DJ Switch, has opened up on how her uncle, who's a catholic priest, molested her at the age of 11.
The songwriter who was the winner of the Glo X-Factor revealed this on his Instagram page on Monday, adding that her revelation may shock her family.
DJ Switch's post is coming after the brutal killing of Vera Uwaila Omozuwa, a student of the University of Benin (UNIBEN) who was raped and murdered in a church in Benin where she went to study.
According to her, there are also women that do this too, but it's mostly men that are caught out.
She wrote, "I hadn't posted about this in particular cus it was hard for me personally but I must say my story and be free of it! When people say "what did she wear?" "Where did she go?" "Why was she alone"? I curse those people!
"I've never told this story outside only 2 people, my immediate elder brother Emma n my sis Lola! I was a child, about 11years old when my uncle, as in real life relative uncle would forcefully touch me and threaten me on top that he would not bless me if I tell my parents, now here's the shocker… He was a priest! His name is Basil. I'm sure some of my family members will be shocked when they see this.
"As a kid, my clothing, being alone or with family, friends, or playing outside should have never been a curse but just what a kid does. Every man/woman in this world was born of a woman, a mother, sister, daughter… And I tell u, any woman who is violated against her will can and should lay a curse on the generation of the rapist! A child molester! A pervert!
"There are women that do this too, though it's mostly men that are caught out and so I curse those type of men and women that rape .. may their lust drive them to insanity and wretchedness! #justiceforuwaandtina🌏🙏💔💔💔💪 #saynotorape #metoo #lovenothate #protecturneighbour #stoptheviolence #wearetired #iamtired."
DJ Switch was born in 1976 and hails from Udi, Enugu State. She is a graduate of Geology from University of Port Harcourt, Nigeria.
She was part of the band Da Pulse, which won the 2009 edition of Star Quest, and winner of the 2013 Glo X Factor. She's currently signed to PClassic Records.

Load more