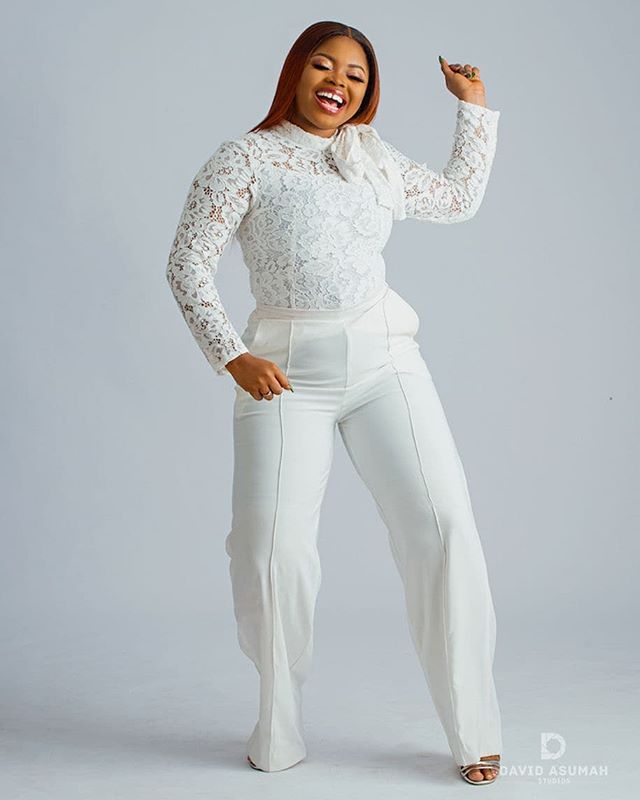 'Rebirth' author and Nollywood actress Juliana got a surprise birthday mini party, put together by her family and friends.
Olayode got the role in Funke Akindele's Jenifa's Diary after auditioning. She had featured in four movies including Couple of Days where she featured as "Judith" before becoming popular.
Sharing pictures from her birthday, she wrote:
Fam! The love I received yesterday was sooo overwhelming and I can't thank you all enough… A very big THANK YOU for the birthday wishes, calls, messages, posts and gifts.🤗🤗 You all are the BEST🤗🤗 and I am indeed very grateful to have you all celebrate with me.
Thank you @titocakesandevents for my yummy cake
Thank you @alasunbybehold for the tasty asun, y'all have to taste it very nice…
Thank you @urbanclasik for the gift very thoughtful of you Thank you @renike_imperialstore I love the bag and shoes, I can't wait to rock them…
Thank you @ladistarrrr @esoarang
I am so grateful y'all made my day🤗🤗 thanks for the love , God bless you all 🙏🙏🙏 #rebirthqueen
#thekingswoman
#light
GREAT is Your mercy towards me
Your love and kindness towards me
Your tender mercy, I see
Day after day
Forever faithful towards me
And You're always providing for me
Great is Your mercy towards me
Great is Your grace!!!
Olayode who hails from Ipokia local government of Ogun State, was born into a family of eight and was brought up in Lagos, Nigeria.
Photo credit: idavidasumah

Load more