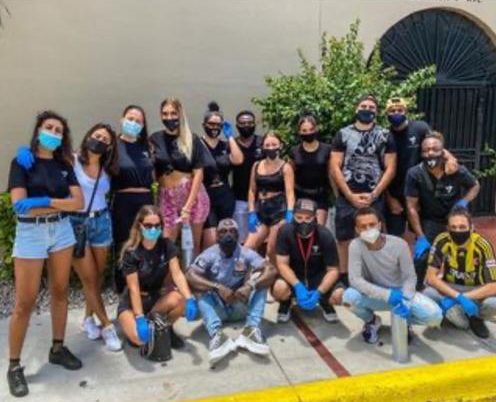 The pandemic has been especially tough on the restaurant industry, especially some local business owners in the Capital Region. But Victory Restaurant and Lounge's owner, Ricardo Young is focused on making sure everyone has something to eat at this trying time, with lockdown due to COVID-19 that has shutdown every business.
Volunteers were hard at work at Victory Restaurant and Lounge located in his home state, Washington, Miami, and Bowie, packing thousands of holiday meals this past week, with food piling up, for those in need.
Foods were prepared and divided, ready to be distributed throughout the community. It's all part of the Ricardo Young's plans and its mission is to do just that. His enterprising spirit is as inspiring as the feats he's been able to achieve, but giving back has always being part of him.
"With the shutdown of every business as the COVID-19 is also slowing down the economy, the demand is there," he said.
Born and raised in Northwest Washington, D.C., Ricardo Young attended Virginia Tech and the University of Maryland on full athletic scholarships where he earned 3 degrees in Business and Finance.
Following his stint as a college footballer, Ricardo Young stayed in the business of sports and became an NFL agent. His passion for success drove him to become a Real Estate Developer and serial entrepreneur, starting multiple businesses including Refresh, Washington Vape Co. Miami, and Ocean Importz.
Currently, he moonlights as the CEO of Victory Restaurant and Lounge.

Load more