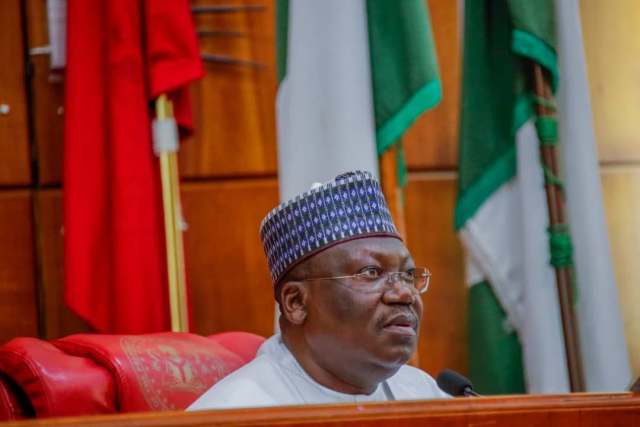 Michael Adeshina
The Senate, on Tuesday, confirmed the appointment of General Abayomi Olonisakin (retd.) (Ekiti); Lt-Gen. Tukur Buratai (retd.) (Borno) and other former service chiefs as non-career ambassadors-designate.
Others confirmed include Vice Admiral Ibok- Ette Ibas (retd.) (Cross River; Air Marshal Sadique Abubakar(retd.) (Bauchi); and Air Vice Marshal Muhammad S. Usman (retd.) (Kano).
They were confirmed after an attempt by the Minority Leader, Senator Enyinnaya Abaribe, to draw the attention of his colleagues to a petition against their confirmation was stopped by the President of Senate, Ahmad Lawan.
Senator Lawan noted that the confirmation followed the consideration of the report of the Senate Committee on Foreign Affairs, led by Senator Mohammed Bulkachuwa.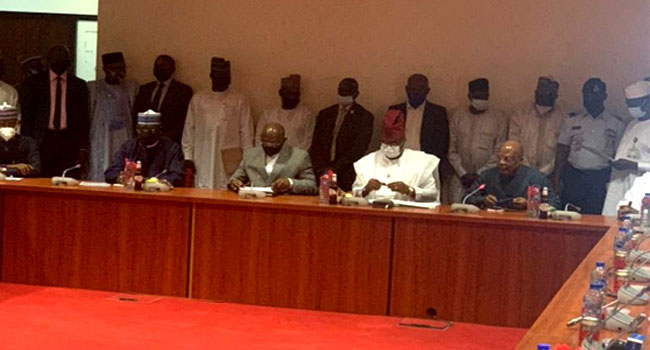 President, Ahmad Lawan, had on February 10, directed the Committee on Foreign Affairs to screen the ex-service chiefs.
Abaribe, however, asked Bulkachuwa to explain why the petition against them was dismissed but Lawan responded that the petition lacked merit.
President Muhammadu Buhari had, in a letter dated February 4, written to the National Assembly, seeking confirmation of the ex-service chiefs.
Reacting to the controversies generated by Buhari's action, Presidency said the ex-service chiefs were nominated as a reward for their hard work and sacrifice.
Presidential Spokesman, Garba Shehu said the transition is "normal in decent democratic societies".
"The President is rewarding hard work and exceptional sacrifice by a set of military leaders who gave their best to the nation and will be remembered, sooner than later, for their contributions to the security and survival of Nigeria as one nation," he said.
"They should be allowed to move to the next level. This is so that their examples will help to inspire others if given the opportunity to serve and this transition is normal in decent democratic societies."
Femi Adesina, on his part, said: "The Service Chiefs did not make a clinical end of insurgency, banditry, and other criminalities in the country. But not for lack of trying. They did their level best, made huge advances, but the times were very difficult. Did they fail as in FAIL? Only in the eyes of those who appreciate nothing, and don't even know what success is. But President Buhari is not in that mould. He would not use people who did their level best, and dump them unceremoniously, so that they become objects of derision in the eyes of those who like to see people fall from elevated positions."