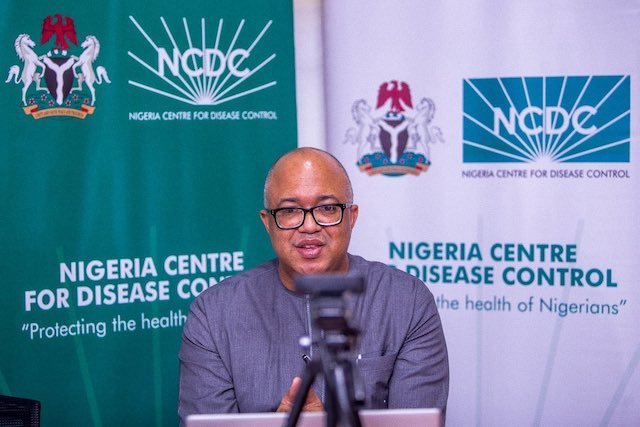 By Abujah Racheal/Abuja
The Nigeria Centre for Disease Control (NCDC) has recorded 16 additional COVID-19 related deaths, bringing the death toll to 1,939.
The NCDC made the disclosure on its official Twitter handle late on Wednesday, as Nigeria's
confirmed cases hit 156, 963.
Three previously confirmed cases in Nasarawa State were added to the cumulative report.
The NCDC disclosed that the total number of active coronavirus cases was 19,212 after a decrease of 401 in the past 24 hours.
The agency also reported 464 new COVID-19 infections from 21 states and the FCT in the past 24 hours.
The number of recoveries was put at 135,831, with 1,280 new discharges in the past 24 hours.
The latest discharges, included 229 community recoveries in Lagos State, 144 in Imo and 45 in Akwa Ibom.
Lagos, Nigeria's economic hub remains the epicentre of the virus, recording 131 of the 464 new cases.
But on Wednesday it recorded zero death out of the 16 reported..
Edo and Katsina led with five deaths each. Edo now has 175 covid-19 related deaths.
Katsina has its death toll increase from 29 to 34.
Oyo, already with 110 deaths, recorded four more on Wednesday.
Kaduna and Osun also recorded a death each. Kaduna now has a death toll of 63 and osun 51.
Here is a breakdown of the cases recorded on Wednesday:
Lagos-131
Kaduna-69
Akwa Ibom-33
Imo-31
Katsina-30
Kano-26
Ondo-23
Yobe-20
FCT-18
Ogun-13
Rivers-12
Kebbi-11
Ekiti-9
Osun-6
Oyo-6
Borno-5
Gombe-5
Plateau-5
Edo-4
Abia-3
Delta-3
Zamfara-1
156,963 confirmed
135,831 discharged
1,939 deaths