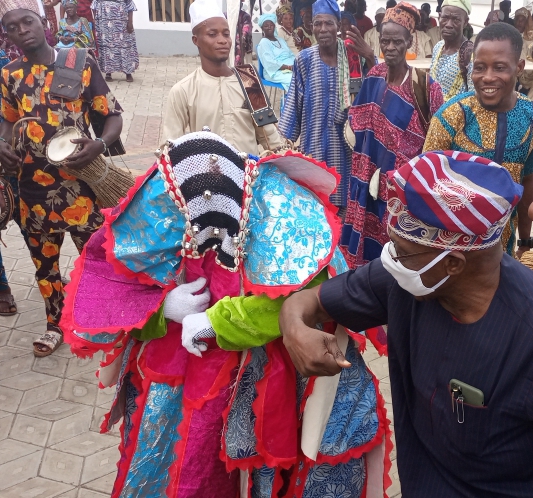 Nigeria's former President, Chief Olusegun Obasanjo on Tuesday exchanged elbow greeting with a masquerade.
The incident took place on Tuesday at the palace of the Olowu of Owu, Oba Dosunmu, at Oke Ago Owu, Abeokuta, Ogun State.
Obasanjo surprisingly exchanged greeting with the masquerade with an elbow to the admiration of all.