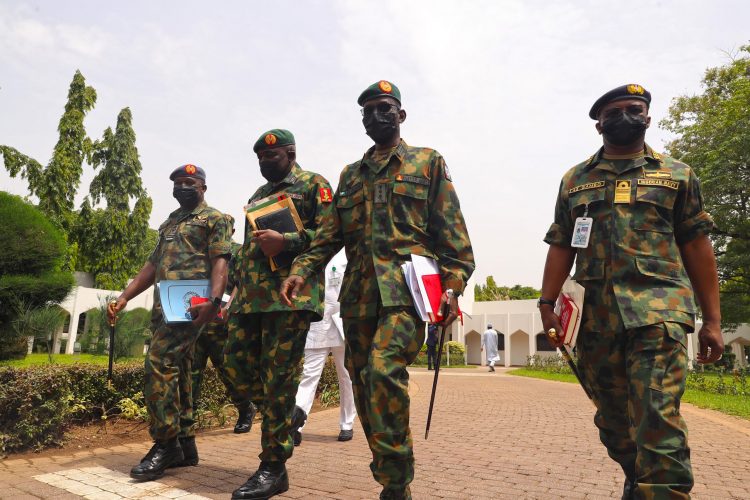 By Kazeem Ugbodaga
The Nigerian Senate is currently in 'closed door' session with Service Chiefs over rising insecurity across the nation.
The upper chamber had said on Tuesday that the service chiefs would brief them on what they are doing to curb insecurity in the country.
The closed door session began at around 11:21am on Thursday.
At the meeting were Chief of Defence Staff, Service Chiefs, DGs of DSS, NIA and Special Adviser to the President on National Assembly Matters.
Earlier, Senate President, Ahmed Lawan commended the Armed Forces and other security agencies for fighting the myriad of security challenges across the country and that in the process, some have given up their lives and others maimed.
"We appreciate all what you are doing because we know you are doing your best with what you have at hand.
"This session is going to be a closed session but I want to assure you and everyone that the challenges we face are taking extremely seriously by the parliament. Hardly would a day passes without this Senate discussing one security concern or another," he said.
Load more