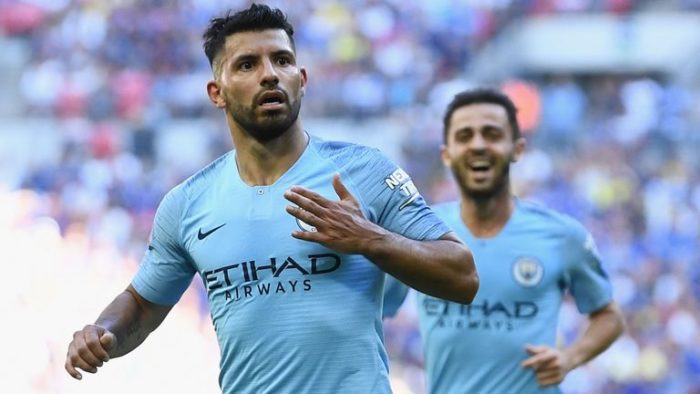 Barcelona are 'finalising' a deal to sign Sergio Aguero on a free transfer when he leaves Manchester City at the end of next month.
Aguero is to leave the club after 10 years during which he became the club's all-time record goalscorer.
Despite early links to Chelsea and Tottenham, Barcelona look increasingly likely to have won the race for the veteran striker.
Aguero is already free to discuss his future with non-English clubs and things have progressed quickly with Barça after initial talks began two weeks ago.
ESPN reports that Barça are 'working on finalising' the potential deal. It is said that Aguero also has other 'important' offers, although his willingness to lower his wages is important for the club.
He is also seen as a potential catalyst by Camp Nou officials for Lionel Messi to sign a new deal.
Barca had initially been intent on signing Erling Haaland from Borussia Dortmund but a difficult financial position makes launching a deal impossible.
Load more