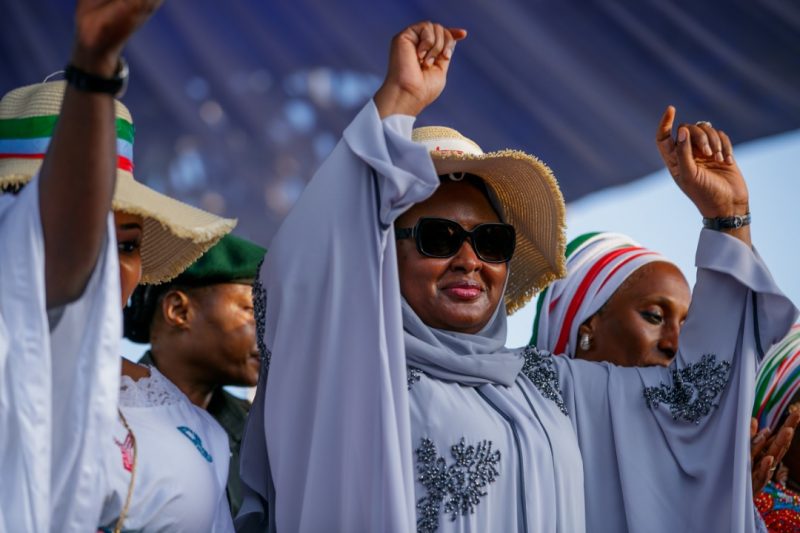 Nigeria Football Federation (NFF) will celebrate 30 years of women football in September by organising the first edition of the Aisha Buhari Cup Competition.
Ayo Omidiran, Chairperson of NFF's Women Football Development Committee, disclosed this on Sunday in Abuja.
She said the occasion would also be used to honour and appreciate all those who have supported the growth of the game.
"Though women football began in Nigeria long before 30 years, we decided to use our qualification for the first edition of the FIFA Women's World Cup in 1991 to celebrate the game in Nigeria.
"It is going to be a very big event to honour all those who helped in lifting the game to this enviable height we have attained now," the former House of Representatives member said.
She disclosed that part of the activities the NFF had planned to use to mark the occasion was the football competition to be named the "Aisha Buhari Cup" and an awards night.
"It is to appreciate all those who have brought honour to the country and those that have supported the growth of the game in Nigeria," Omidiran added.
The former member of FIFA and CAF Committees on Women Football also stated that her committee would recommend to the NFF some lofty plans the members have mapped out.
"We have various plans to make all grades of our national teams develop to higher levels, as well as to help develop our coaches.
"We shall make our recommendations to the NFF and hopefully our plans will be implemented," the proprietor of Omidiran Babes Women Football Club said.
NAN
Load more