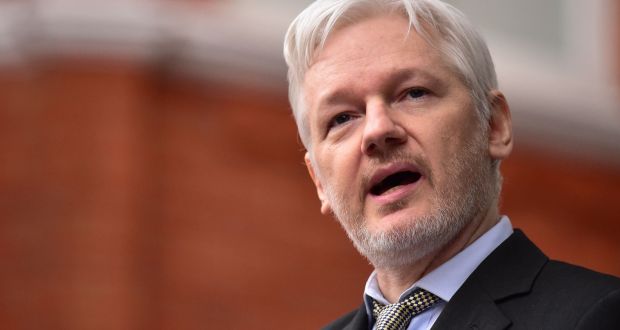 By Muhaimin Olowoporoku
Ecuador has finally revoked the citizenship of Julian Assange, the founder of WikiLeaks, after a ruling by an Ecuadorian court.
The court nullified Assange's status as a naturalised citizen of Ecuador, which was granted to him in December 2017 by then-President Lenín Moreno.
Ecuadorian authorities said Assange's naturalisation letter had multiple inconsistencies, different signatures, the possible alteration of documents and unpaid fees, among other issues.
Assange, an Australian, spent nearly seven years in the Ecuadorian Embassy in London protected by asylum status, avoiding extradition to Sweden.
He was eventually arrested in 2019 by London's Metropolitan Police in connection with bail-skipping charges and a separate extradition warrant from the United States Justice Department.
Assange was alleged by the US of conspiracy to steal military secrets, stemming from WikiLeaks' publication of classified documents.
His arrest came after the Ecuadorian embassy lost patience with the WikiLeaks founder and revoked his asylum status.
Assange is currently in prison in the United Kingdom for violating his bail conditions when he entered Ecuador's London embassy to elude extradition to Sweden.
Swedish prosecutors dropped their investigation of sexual molestation and coercion against him in 2015 and their investigation into rape allegations in 2020.
U.S. prosecutors have indicted Assange on 17 espionage charges and one charge of computer misuse over WikiLeaks' publication of thousands of leaked military and diplomatic documents.
The charges carry a maximum sentence of 175 years in prison.
U.S. prosecutors said Assange unlawfully helped U.S. Army intelligence analyst Chelsea Manning steal classified diplomatic cables and military files that WikiLeaks later published.
Load more